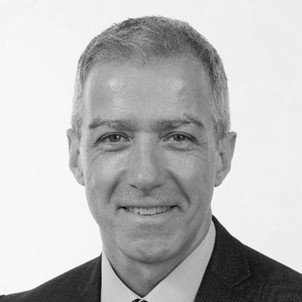 John Doyle
Non-Executive Director
John founded Voicescape in 1998 and has been driving us to develop innovative technological solutions ever since. We create customer communications technology that helps increase efficiency, improve service levels and keep our client's businesses on the front foot by helping to get the best possible results out of customer interaction.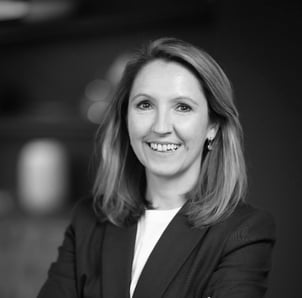 Jill Williams
Non-Executive Investor Director
Jill Williams is a member of the Voicescape board representing BGF. An experienced private equity investor with over 15 years of industry experience, she was previously Deputy Fund Principal, Private Equity Funds & Head of ESG at Mercia Asset Management. Jill has also held positions at RJD Partners and PwC in corporate finance. At BGF, Jill works closely with entrepreneurs and business owners across the North-West and Midlands as part of the portfolio team – managing portfolio company investments, delivering, and maximising value creation as a board member, and preparing portfolio companies for long-term growth.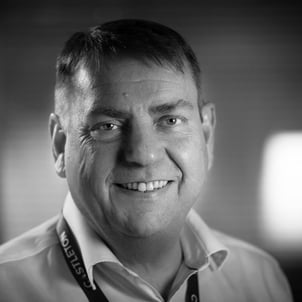 Dean Dickinson
Chairman
Dean brings tech industry leadership experience from roles with companies including Casleton PLC where he was CEO and Advanced Computer Software Group where he was Divisional MD of the Public Sector Division. He will help to advise and Guide the Board, focusing on business growth, customer service and innovation.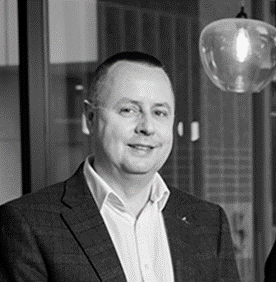 Bill Williams
Chief Revenue Officer
Bill has 25 years' experience leading teams in software sales, go-to-market strategies and driving long-term customer relationships. As part of the Executive Team, Bill is responsible for overseeing the sales and marketing strategy, driving revenue growth and bringing new solutions to market.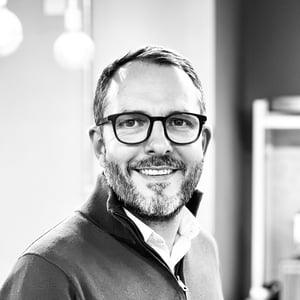 Peter Hudson
Sales Director
Peter takes a functional lead for all new client acquisition. His role ensures that the Voicescape team understands the strategic goals and operational challenges of housing associations, ALMOs and Local Authorities; as a result aligning our suite of services to support a mutually beneficial business case. Peter has worked supporting public sector for 16 years and the last 8 in social housing building a reputation as a sector expert. Peter also chairs the Income Services Network Group – a national benchmarking group for social landlords.
Find out more here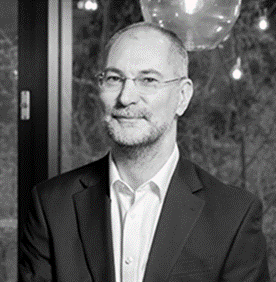 Gary Haynes
Managing Director
Gary is spearheading the company's next phase of ambitious growth, building on the recent investment from BGF as the new Managing Director of Voicescape. With an unwavering passion for our innovative solutions, Gary understands their transformative impact on the lives of our clients, their teams, and their customers. Gary also introduced and led the Voicescape climate initiative, which resulted in the business achieving carbon neutrality by the end of last financial year. He is committed to harnessing our strengths to bring even more value to our stakeholders and advance our mission of making a positive difference in the world.
Find out more here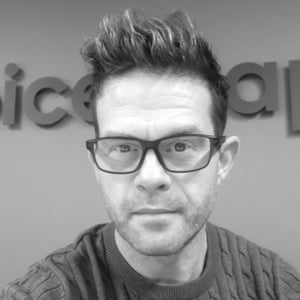 Dan Harrison
Head of Technology
Dan is one of the founders of Voicescape and has been integral to the creation of our core platform which has delivered a broad spectrum of key services to our customers. He oversees all technological developments and works closely with the development team to ensure Voicescape applications sustain high availability and effectiveness. Drawing on his experience and vision, Dan excels in combining a variety of technologies to produce real world solutions for multiple sectors.
Find out more here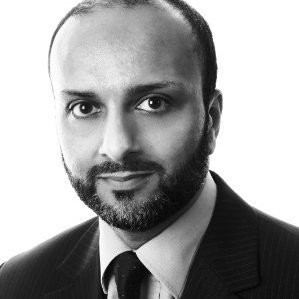 Muhammed Shaikh
Head of Marketing
Muhammed is focused on developing and delivering Voicescape's marketing strategy. He oversees all marketing activities, working with the team to ensure the value that Voicescape delivers to the social housing and local authority sectors is fully communicated. He has over 25 years marketing experience driving growth in companies across a wide range of sectors including legal and tech. He is skilled at developing innovative and effective marketing campaigns that genuinely respond to customer needs.
Find out more here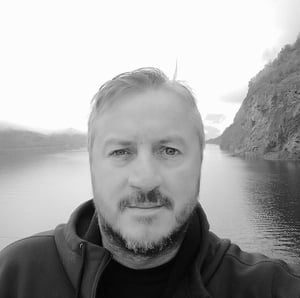 Phil Robinson
Head of Compliance
Phil has worked in a variety of technical roles in his 21 years at Voicescape and was responsible for a lot of the early development and product design. He now focuses on Security, Governance, and Data Protection and is continually improving our company's compliance whilst ensuring that data is stored and processed fairly for our customers.
Find out more here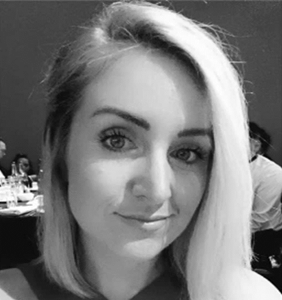 Stacey Valentine
Head of Customer Success
Stacey manages our Customer Success Team here at Voicescape and is passionate about driving value throughout the customer journey and building effective and long term customer relationships. She is responsible for all operational activity including, new and existing customer implementations, customer training and, our ServiceDesk. Stacey joined Voicescape from the UK Social Housing sector, bringing experience from roles in Tenant Engagement & Digital Inclusion with her.
Find out more here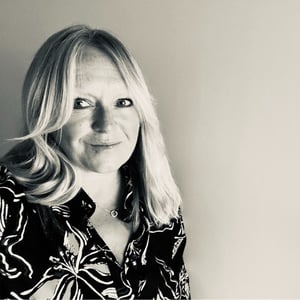 Nicola Brown
Head of Account Management
Nicola Brown has over 25 years commercial experience in providing IT solutions to the Social Housing Sector. and is Head of Account Management here at Voicescape. She is also the Chair of Women in Social Housing North West. A key leader in business development in her field, Nicola feels passionately it is strong customer relationships and partnership working that is at the forefront of successful implementations.
Find out more here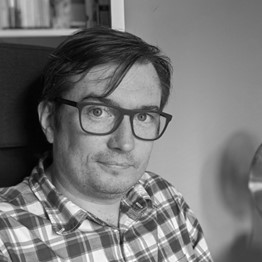 Daniel Durling
Senior Data Scientist
Daniel has over 15 years' experience working in data, the majority of that at the Bank of England where he worked on sentiment and text analysis, as well as a variety of forecast models supporting the Monetary Policy Committee. He works as part of the insights team at Voicescape and is responsible for the suite of ML / AI models that form a core part of our Caseload Manager product, and well as other (soon to be launched) top secret products.
Find out more here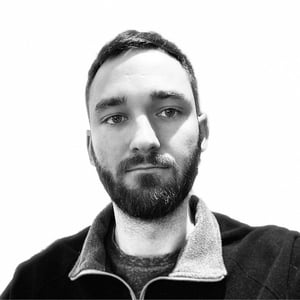 Michael Taylor
Infrastructure Manager
Mike is an experienced IT Infrastructure Manager with over 10 years experience. He has worked in the charity, finance, healthcare and transport sectors, provisioning and supporting mission-critical IT systems for both small and large organisations. At Voicescape, Mike's focus is on securing, expanding & optimising our IT infrastructure services, to ensure that we continue to provide a top-class service to our customers.
Find out more here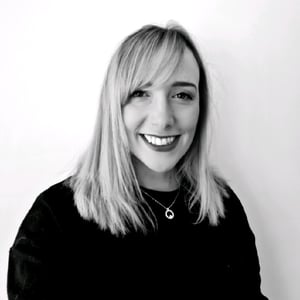 Vicky Clayton
Customer Success Manager
Vicky is a Customer Success Manager here at Voicescape and is passionate about delivering great customer service and helping customers get the most of their Voicescape solutions. Vicky joined Voicescape from the UK Social Housing sector, bringing experience from roles in Housing Management and Customer Service.
Find out more here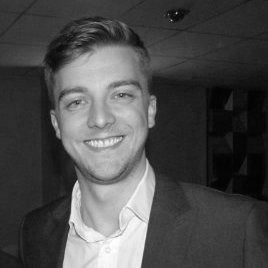 Lewis Murray
Account Manager
Lewis manages key commercial and strategic relationships to ensure that the Voicescape team understands the strategic goals and objectives of our clients. He works with a variety of stakeholders across multiple functions within social landlords and local authorities to identify methods of improving performance across income, asset management, customer experience and sheltered living. Lewis has worked supporting the social housing sector for 5 years and as a software account manager for 10 years.
Find out more here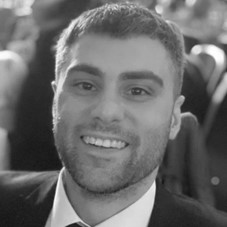 Dan Morgan
Account Manager
Dan is an experienced Account Manager with a passion for building strong, long-term customer relationships. He is responsible for meeting the contractual and strategic needs of Voicescape's many customers. Dan takes a solutions-focused approach and enjoys working closely with each account to understand their needs, achieve their strategic goals and ultimately deliver positive experiences.
Find out more here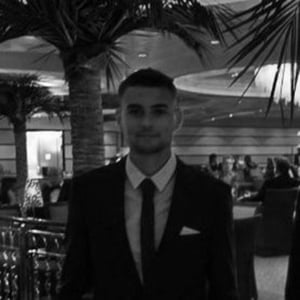 Stephen Lawrence
Business Development Manager
Ste is responsible for business development in the social housing sector. His role is to engage with housing associations to educate and get them excited about Voicescape's solutions. He has 8 years of experience in software, starting initially as a project manager. However, the majority of that time he's spent in business development, growing businesses and selling across multiple verticals and continents.
Find out more here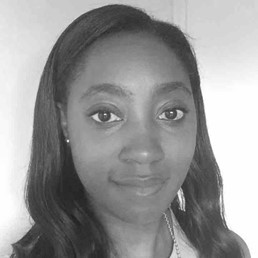 Dominique Browne
Application Support Team Leader
Dominique manages the application support team and has been working for Voicescape for 5 years. She works with the team to build and implement the setups for our customers use and provide support through our service desk to our customers and colleagues. She works closely with the Customer Success team to ensure they're providing great customer service and giving the customers setups that meet their needs to a high specification.
Find out more here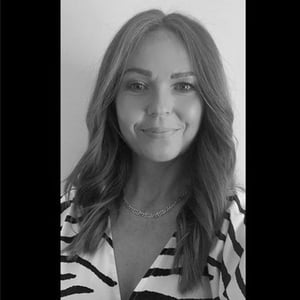 Joanne Fairclough
Customer Success Manager
Joanne is part of the Customer Success Team, working closely with Voicescape customers to make sure their journey with us is operationally smooth. From the implementation of new customers and products to ensuring existing customers are getting the very best out of our solutions. Joanne comes from a social housing background with over 17 years experience in tenancy management, lettings, income collections and customer engagement.
Find out more here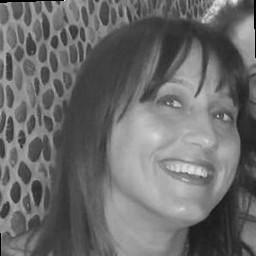 Vicki Summersgill
Office Manager
Vicki's work covers all areas of the business, from People Functions through to Finance & Administration. She has over 16 years' experience of Business Administration and in more recent years has migrated over to Office Management.
Find out more here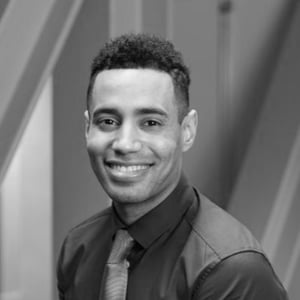 Keiran Gayle
Customer Success Coordinator
Keiran's role is to support the Customer Success team in delivering unrivalled customer service ensuring that the 'cogs' of the team keep turning. Keiran helps to coordinate new and existing customer implementations working closely with the Development team to ensure a smooth deployment.
Find out more here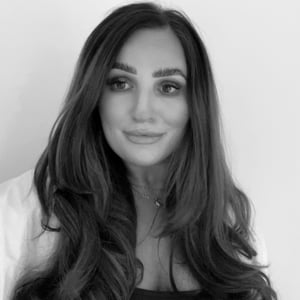 Robyn Bergin
Customer Success Manager
Robyn is one of the Customer Success Managers at Voicescape. She is passionate about delivering customer great service, and helping customers achieve the best results they can get from using our Voicescape systems. Robyn is from the UK social housing background and has a great knowledge of the housing sector.
Find out more here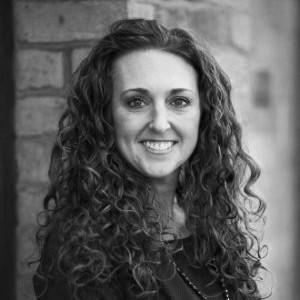 Victoria Noble
Sector Lead - Local Government
Victoria has over 30 years experience in driving solutions to meet customer needs when focusing on new business and revenue generation. She believes there is a solution in every situation and is passionate about taking the time to find out how she can help the local government sector with Voicescape's suite of solutions.
Find out more here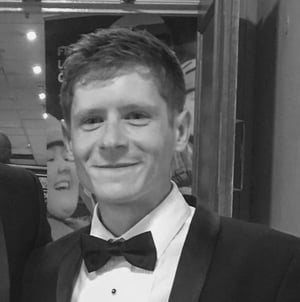 Luca Malatacca
Business Development Manager
Luca is part of the Business Development Team for the social housing sector and is responsible for engaging with housing associations and getting them excited about Voicescape's solutions! He has 6 years' experience working within the sector, first in client relations and then focusing on business development.
Find out more here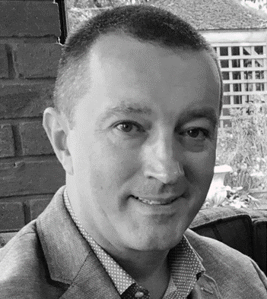 Andy Waterworth
Sector Lead - Local Government
Andy helps our local authority customers to engage and connect with their communities, without stretching their resources and saving time and money. Working with the public sector for over 20 years, Andy brings a wealth of experience and an in-depth understanding of local government to the Voicescape team.
Find out more here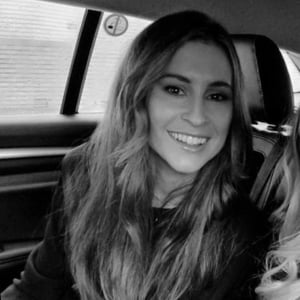 Grace Cooper
Enterprise Account Executive
Grace is responsible for business development in the social housing sector. Her role is to engage and collaborate with housing associations to educate and excite them about Voicescape's solutions. She has spent the last 7 years working in software, consulting companies on various solution platforms and growing businesses across EMEA.
Find out more here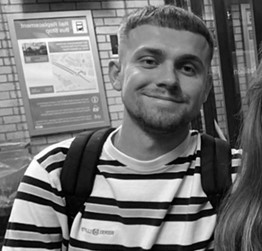 Alex Goodall
Marketing Executive
Alex helps support the vast marketing strategy and more specifically the digital marketing mix as well as the company's social media. He is also involved within Voicescape's content marketing including the production of webinars, podcasts and more.
Find out more here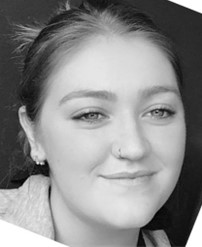 Avril Houghton
Sales Development Representative
Avril focusses on generating and qualifying new client opportunities within the Local Authorities and Social Housing Sector. Through a combination of inbound and outbound outreach activity, Avril shares the value that Voicescape's engagement solutions can provide to our client base.
Find out more here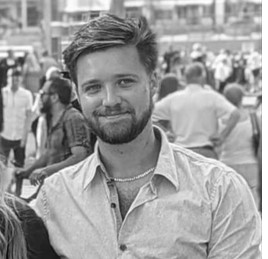 Michael Walters
Application Support Analyst
Michael's primary role is to help develop custom modules by configuring the database and creating custom dashboards to fit customer requirements. He also develops internal tools to be used by the team to make our lives easier and help us focus more time into supporting our customers / setting up new products.
Find out more here