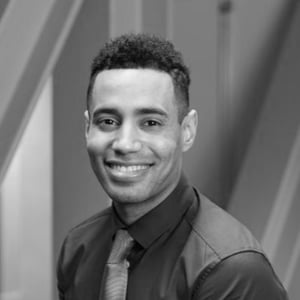 Keiran Gayle
Customer Success Coordinator
Keiran's role is to support the Customer Success team in delivering unrivalled customer service ensuring that the 'cogs' of the team keep turning. Keiran helps to coordinate new and existing customer implementations working closely with the Development team to ensure a smooth deployment.
"My previous experience working with Housing Associations, Private Landlords and Tenants allowed me to develop a well-rounded knowledge of the various challenges. It's rewarding to work for an organization whose innovative technological solutions succeed in combatting these challenges head on."
I enjoy spending time in the gym and socializing with friends. My other passions include art and music and you're just as likely to find me trailing around a gallery as you are on a beach in Ibiza.
LinkedIn | keiran.gayle@voicescape.com