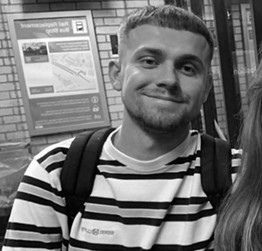 Alex Goodall
Marketing Executive
Alex helps support the vast marketing strategy and more specifically the digital marketing mix as well as the company's social media. He is also involved within Voicescape's content marketing including the production of webinars, podcasts and more.
"It's great working at Voicescape. collaborating with such a great and intelligent team all striving to hit our targets."
Alex likes watching the football, listening to music and spending time with his friends and family.
LinkedIn | alex.goodall@voicescape.com