Why choose Voicescape Feedback?
Data-driven decisions
Harness customer feedback to shape future decisions that will have a positive impact.
Free up resources
Let your customer services team focus their time and attention where it really matters.
Instant feedback
Understand how you're performing in the eyes of tenants in real-time and at scale with instant surveys.
What is Voicescape Feedback?
Voicescape Feedback automates the feedback process with customers to solicit more responses, more often, with reduced manual overhead. How? By sending simple phone surveys as soon as a transaction or process is complete or on an ad hoc basis, allowing you to gain instantaneous feedback from your tenants.

By using Voicescape Feedback, you'll get a clearer picture of how tenants truly feel about things like repair services, planned maintenance and neighbourhood safety. This enables you to make evidence-based decisions to ensure your services meet the needs of your tenants, now and in the future.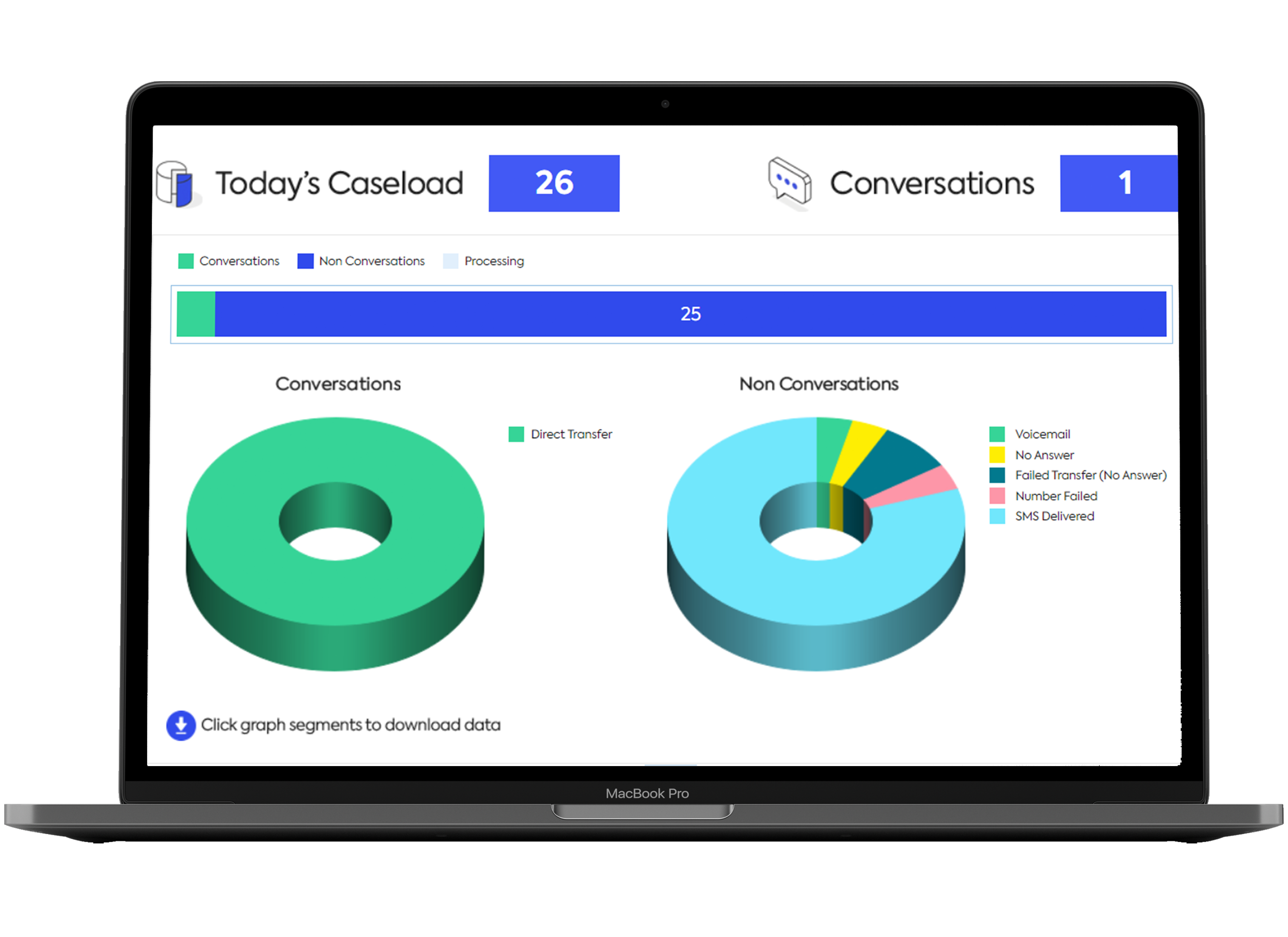 Better understand customer preferences and drive engagement
With instant feedback, you can truly understand how you're performing in the eyes of your customers - know what motivates and influences tenant satisfaction and dissatisfaction. You can harness this insight to make better data-driven decisions and allocate resources for service improvements.
Easily create surveys and deploy them to any population

Set KPIs and track your performance as you make changes




Give your team the freedom to focus their efforts on the cases most in need

Test new services to ensure resources are appropriately utilised

Improve contractor accountability


Reduce formal complaints
How it works
Receive and process tenant contact data post-transaction
Make outbound telephone calls to tenants to capture feedback on transactions or services you've delivered, e.g. responsive repairs
Facilitate tenants' ability to provide real-time feedback within the call
Provide an action list for dissatisfaction responses to be followed up
Provide live customer satisfaction results


Who we work with
Some of the social housing, local authority and public sector organisations who put their trust in Voicescape's technology solutions.
NPS
Our Net Promoter Score (NPS) is 50. This puts us in the "excellent" category and means Voicescape customer satisfaction is class-leading for a Software as a Service company.
We are proud to support over 3 million social housing tenancies across the UK with our range of engagement technology solutions.
"Using Voicescape technology to survey our customers provides a very objective, real time picture of tenant satisfaction. The high level of sampling provides confidence that any problems will be easily identified so we can respond effectively."
Andy Marshall

Group Director of Asset Management states Jigsaw Homes
"The initial response was massive, we received over 400 inbound calls in the first week… the phones were off the hook and the team couldn't believe what was happening!"
Caroline Spiers

Head of Finance at Thirteen Group
"Voicescape has allowed us to take a much more proactive approach to the way we do compliance. We're now able to quickly identify people who are vulnerable or need extra support. The impact Voicescape Compliance has had on staff morale has also been significant."
Mitchell Bates

Service Improvement and Performance Officer at South Tyneside Homes
"In the last year we've built better relationships with our customers, our engagement rates have improved significantly and we've removed a letter culture from within the team – all of this while seeing collection figures above 100%! We've been able to achieve this by introducing technology - including Voicescape's Collections platform - to make the job easier and remove a number of non-essential tasks."
Christopher Todd

Your Homes Newcastle
Success story
Cambridge Housing Society (CHS) increase feedback on repairs contractors
CHS struggled with low response rates for repairs and maintenance and subsequently didn't have the information needed to improve services. With Voicescape Feedback, they've boosted response rates, freed up the customer services team and collated helpful feedback on a range of services.
440
Customer response rates up more than 440%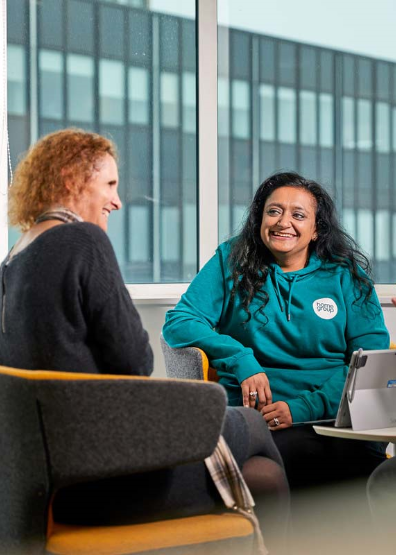 Browse our other services
Collections releases your income team's capacity and improves arrears collection rates by maximising customer engagement.
Reduce escalations
Feedback gives you the tools you need to better understand how your customers feel. Make improvements that have a lasting impact with the feedback you collate.
Manage resources
Wellbeing empowers residents, providing automated daily welfare checks so your staff can focus their efforts where they're needed most.
Frequently asked questions
Are‌ ‌you‌ ‌on‌ ‌GCloud‌ ‌procurement‌ ‌framework?‌ ‌ ‌
Yes. Public sector bodies have been successfully procuring Voicescape solutions since 2010. This makes it quicker and usually cheaper for your procurement team to purchase Voicescape services, and provides you with the secure knowledge that you will be getting the best-in-class digital solution available via a more cost effective, fully transparent and legally compliant pre-tendered procurement framework.
Can we use this in conjunction with our predictive analytics solution?
Voicescape has been developed to works seamlessly with the major predictive analytics providers used within social housing and local authorities. Whatever the format data comes from your predictive analytics software, it can be imported to your Voicescape platform. In fact, when used in conjunction with Voicescape, having predictive analytics can usually provide you with even greater efficiencies.
Will Voicescape's software scale with my business as my housing stock grows?
The beauty of Voicescape's 'Software as a Service' model is that it can be scaled to suit your ongoing business requirements. You will be assigned a Customer Success Manager and Account Manager for the lifetime of the service, so you will have the assurance that we will be on hand to help you make the most of Voicescape to meet your ongoing challenges.