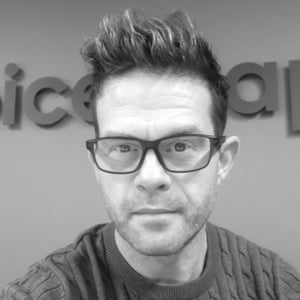 Dan Harrison
Head of Technology
Dan is one of the founders of Voicescape and has been integral to the creation of our core platform which has delivered a broad spectrum of key services to customers. He oversees all technological developments and works closely with the development team to ensure Voicescape applications sustain high availability and effectiveness. Drawing on his experience and vision, Dan excels in combining a variety of technologies to produce real world solutions for multiple sectors.
"The services we've built have really made a difference to both individuals and large organisations, this makes me extremely proud of team Voicescape and what we have achieved over the years. I can't wait to see what the next challenge is!"
Dan enjoys writing and playing music and performs regularly on the weekends. He is currently teaching his two children how to sing and play guitar so they can perform their favourite songs at school!
LinkedIn | 07545707371