Voicescape is immensely proud and grateful for the recognition we receive for the innovative engagement solutions we provide across the public services spectrum. We see it as not only an independent acknowledgment of our achievements, but it reinforces our determination to make a difference to our clients' businesses and their customers' lives every day.
KPMG DIGITAL TRANSFORMATION AWARDS 2023
Best Digital Transformation - Public Sector
We're delighted to be awarded for our fantastic work alongside Thirteen Group using our multi award-winning Caseload Manager solution to revolutionise the income collection process! Yet further social proof of the positive impact Caseload Manager is making on tenant lives.
"Without Caseload Manager, we wouldn't have achieved the results we have this year, and every year since working with Voicescape. We have been able to reach out to our former customers in a way that wouldn't be possible before, and it has been the biggest factor in increasing our collection rates for former debt." Caroline Speirs, Head of Finance at Thirteen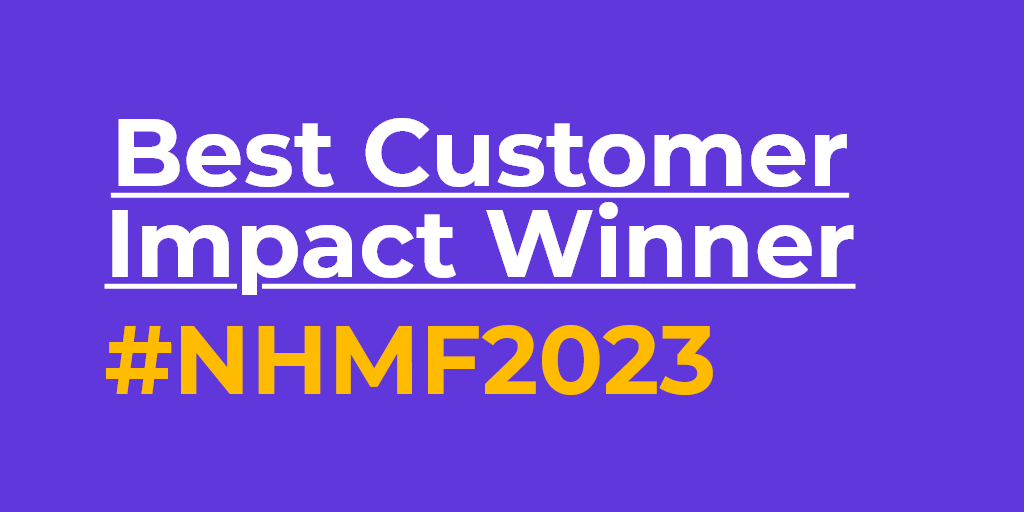 NATIONAL HOUSING AND MAINTENANCE FORUM AWARDS 2023
Best Customer Impact w/ Platform
Since 2021, we've collaborated with Platform Housing Group to reduce no-access rates for gas service appointments – a common yet costly issue that requires a new way of thinking. Just four months after implementing Voicescape Compliance, the housing association reduced the rate of no-access appointments by 24%. This not only improved the efficiency of their team, but also provided a better service to their customers.
"By automating a traditionally labour-intensive task, organisations can free up valuable people to have more meaningful and impactful interactions – better for teams and for customers. I'm confident the sector-wide impact of the Voicescape Compliance solution – as evidenced by the results at Platform Property Care – will be significant." Bill Williams, CRO at Voicescape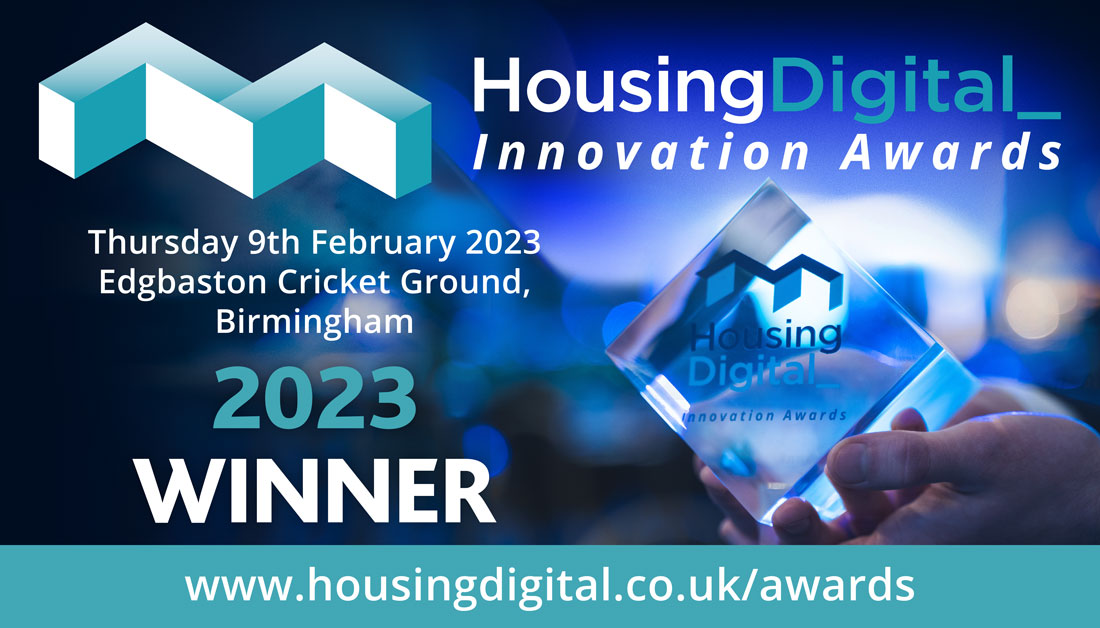 HOUSING DIGITAL AWARDS 2023
Most Innovative Product (Software) AND Most Innovative Appraoch to Tenant Communications
Industry awards such as these are important for our sector as they recognise and celebrate innovative solutions and initiatives. Our recognition in these awards highlights our commitment to delivering cutting-edge technology and solutions that meet the needs of our customers.
Firstly, we're delighted to be awarded for 'Most Innovative Product' for our fantastic work alongside Thirteen to develop our ground-breaking Caseload Manager software leveraging AI and Machine Learning to revolutionise the income collection process! To also be awarded the 'Most Innovative Approach to Tenant Communications' for our brilliant work with Onward Homes is a huge feat. The award recognises our innovation in using the 'nudge' approach through Voicescape Collections communication technology which helped Onward automate thousands of tasks for for their income management team allowing them to focus on engaged conversations with their customers who needed it most.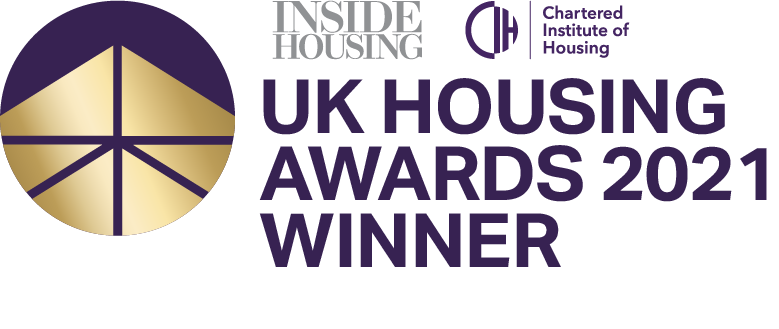 UK HOUSING AWARDS 2021
Professional Services Partner of the Year
We are especially proud to receive this award as it is generally recognised as the most prestigious in the UK social housing sector. This award recognises Voicescape for the "outstanding work partnering with social housing clients" during a particularly challenging year for the sector. It demonstrates how Voicescape has been effective in allowing our housing association clients to achieve their business goals and contributed to more cost-effective and efficient operations. Several clients were kind enough to provide testimonials based on our work with them along with evidence of success of the engagement technology solutions we continue to implement within their organisations.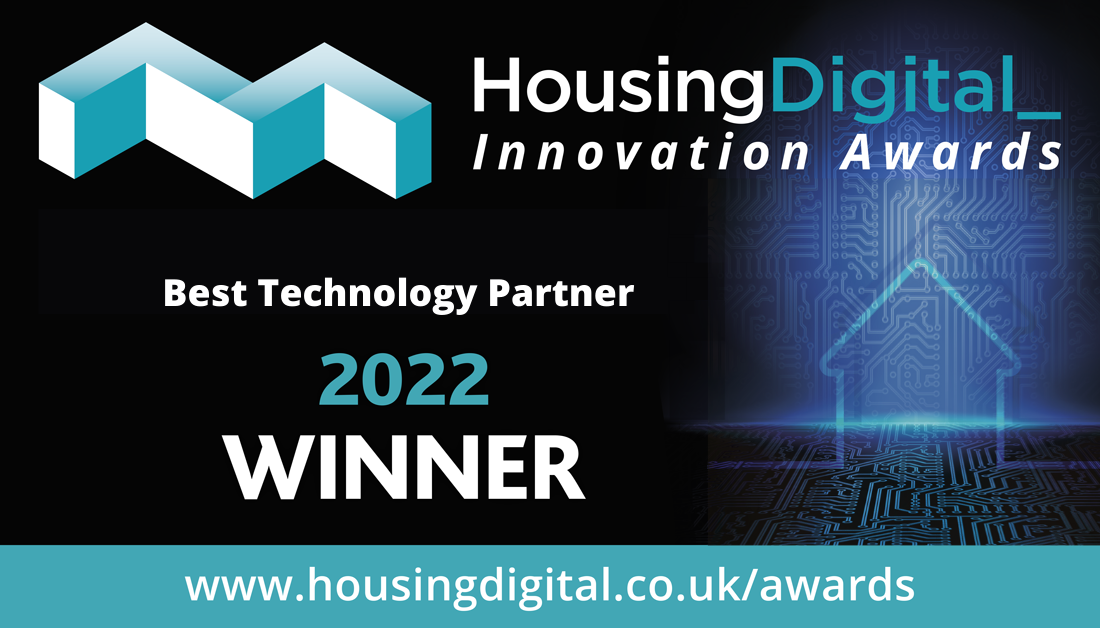 HOUSING DIGITAL AWARDS 2022
Best Technology Partner
We are very proud to have been selected as 'Best Technology Partner' at this years Housing Digital Awards! The award recognises we're innovating in the social housing sector and helping our amazing customers meet the challenges and shape the services of the future. One of the judges said "Voicescape's combination of technologies they deploy is impressive -particularly the use of behavioural insights to have more predictive intelligence." We pride ourselves on our innovative technology and how much of a difference it makes to both our customers and their customers lives.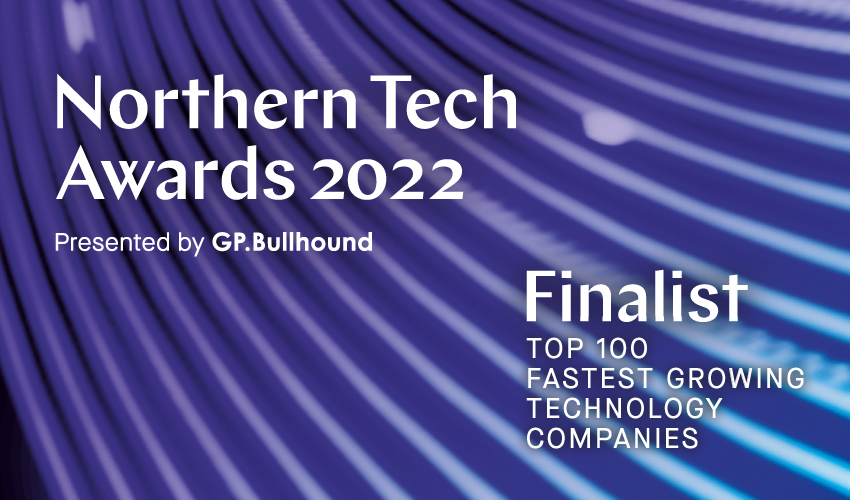 NORTHERN TECH AWARDS 2022
Top 100 Fastest Growing Technology Companies
We are delighted that Voicescape has been recognsied as one of the top 100 fastest growing tech companies across the whole of the North West! Our team and our growth speed has doubled in the past year and we can't wait to smash all of our targets and continue in the right trajectory!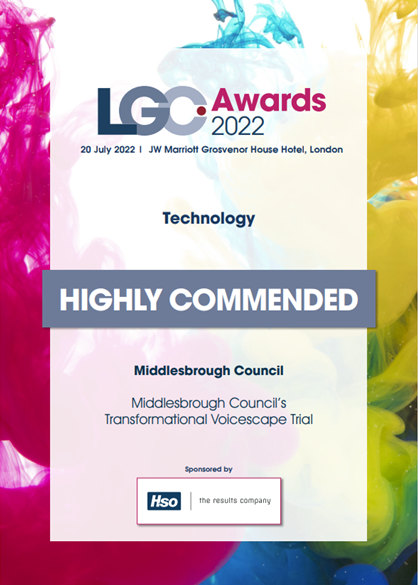 LGC AWARDS 2022
Highly Commended - Middlesbrough Council's Transformational Voicescape Trial
We are delighted that our technology has been highly commended at the LGC awards! The judges praised our work with Middlesbrough Council. Here's what they had to say:

"An exceptional example of using technology innovatively to support delivery of the Welfare Strategy. The use of hyper local approach for communicating with vulnerable residents was very powerful."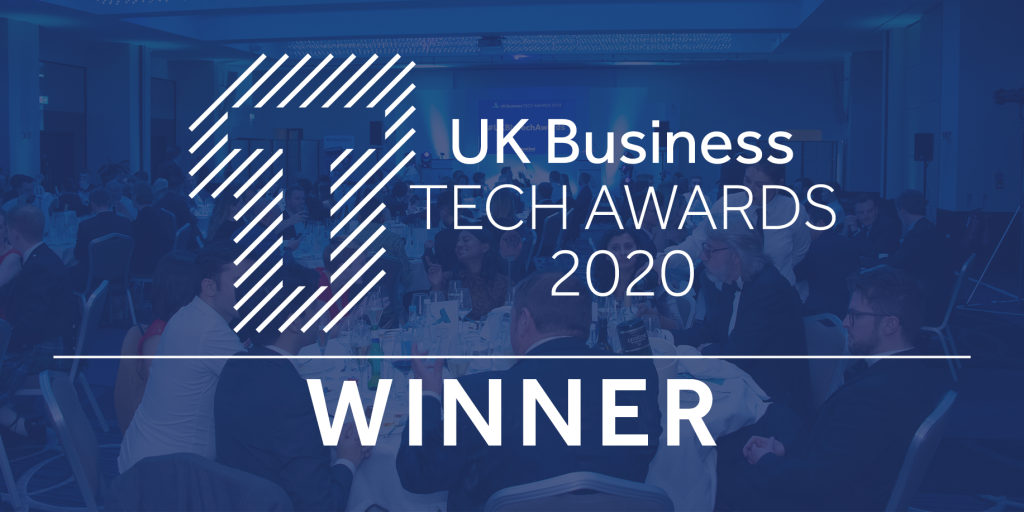 UK BUSINESS TECH AWARDS 2020
Best Application of Tech in the Public Sector
We are delighted that Voicescape and longstanding client, Onward Homes, were praised by the acclaimed panel of independent judges from across the technology sector, not only for the ethos of their idea but for using tech to do good. When the global pandemic struck, Onward Homes wanted to check on the welfare of its tenants but needed a quick and efficient way to do so. With the help of Voicescape, the housing association found itself well-placed when the government lockdown necessitated a rapid reconfiguring of vital services, increasing engagement with its tenants across the North West of England in less than one week.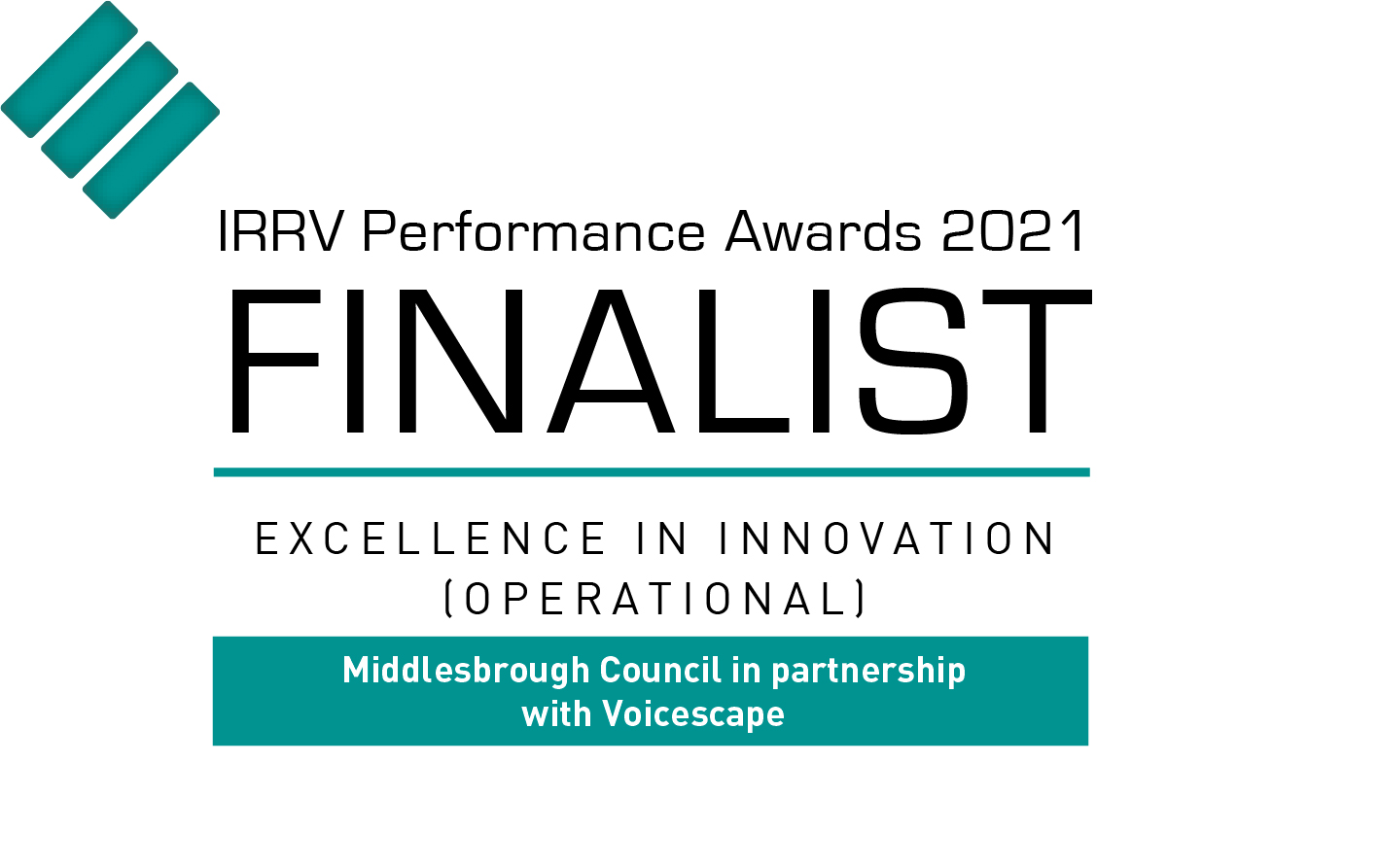 IRRV PERFORMANCE AWARDS 2021
Excellence in Innovation (Operational)
The Institute of Revenue Ratings and Valuation have recognised Voicescape for our efforts during Covid-19 in collaboration with Middlesbrough Council. This award highlighted our innovation and drive to help steer the council away from their rapidly increasing resident Council Tax arrears levels due to the pandemic. Read more about this case study.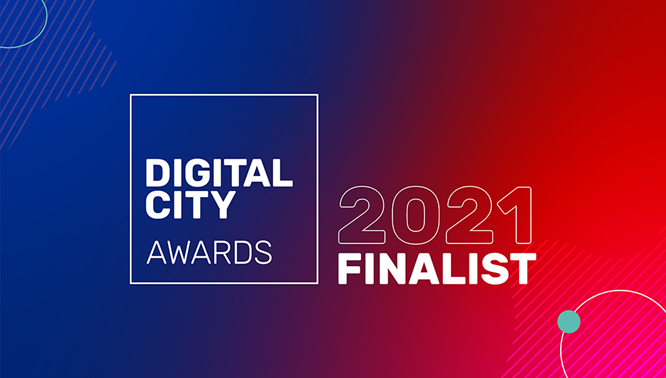 DIGITAL CITY AWARDS 2021
Voicescape & Onward Homes - Engaging with tenants in a global pandemic
The Digital City Awards recognise top talent in the digital world. Voicescape were shortlisted, along woith our valued client, Onward Homes, in the category of Tech For Good.
The organisation said: Beyond profits and figures, technology can truly change lives. This award recognises those committed to positively changing lives, impacting communities, and improving quality of life - through the power of innovation.

IESE PUBLIC SECTOR TRANSFORMATION AWARDS 2021
Wellbeing Service
Due to the exemplary standard of the work demonstrated by Voicescape in the difficult climate of the Covid-19 pandemic, we are very proud to have been awarded an iESE Certificate of Excellence for our Wellbeing Service project with South Tyneside Homes.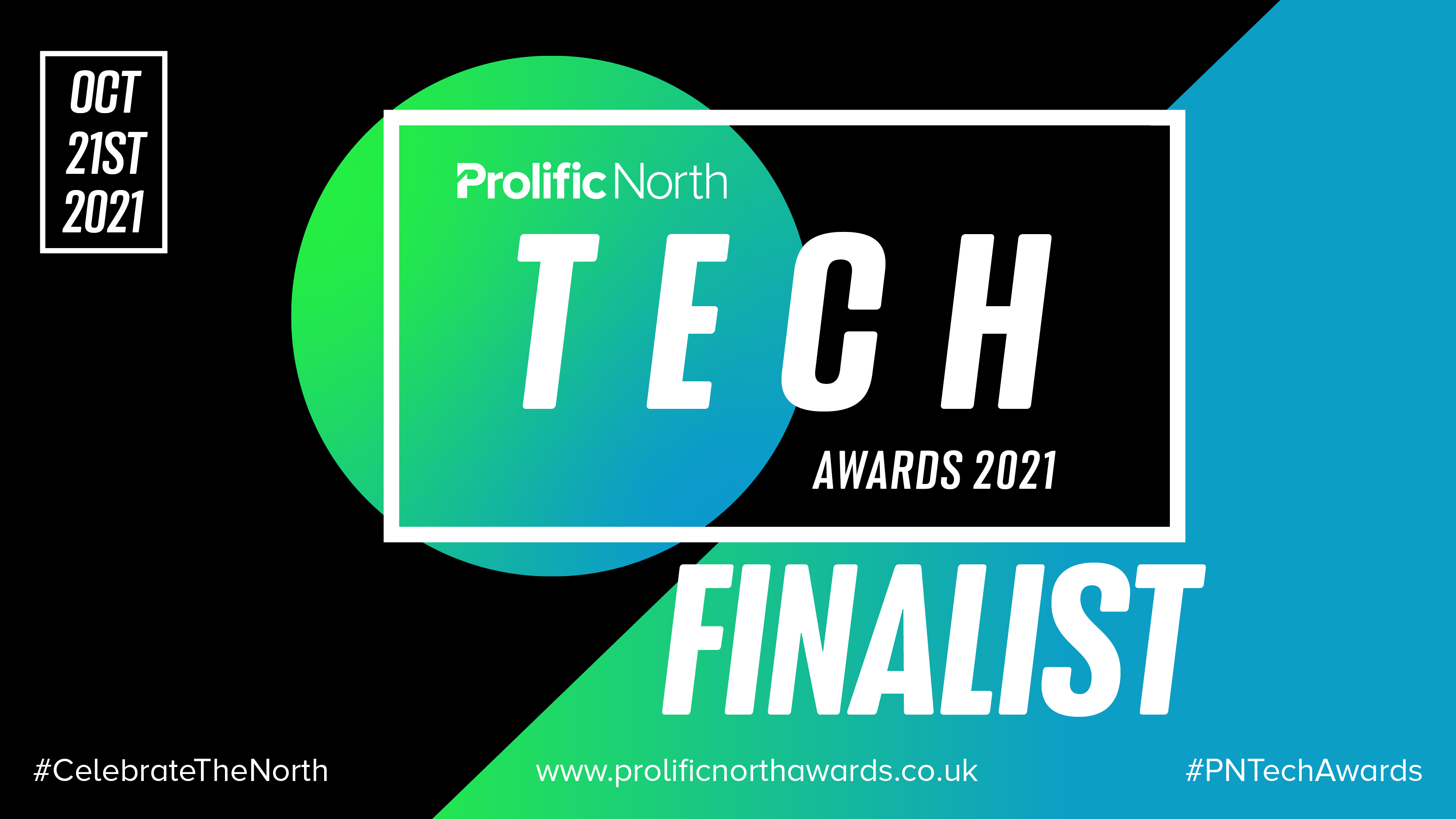 PROLIFIC NORTH TECH AWARDS 2021
SaaS Company of the Year
We are very proud to have been shortlisted as SaaS company of the year in recognition of our efforts in collaboration with Jigsaw Homes. Our tailored solutions allowed them to maximise operational efficiencies, reduce costs and increase engagement with their tenants. Voicescape's platform provides customers with complete agility, meaning they can create tailored campaigns almost instantly, from anywhere. Read more about this case study here.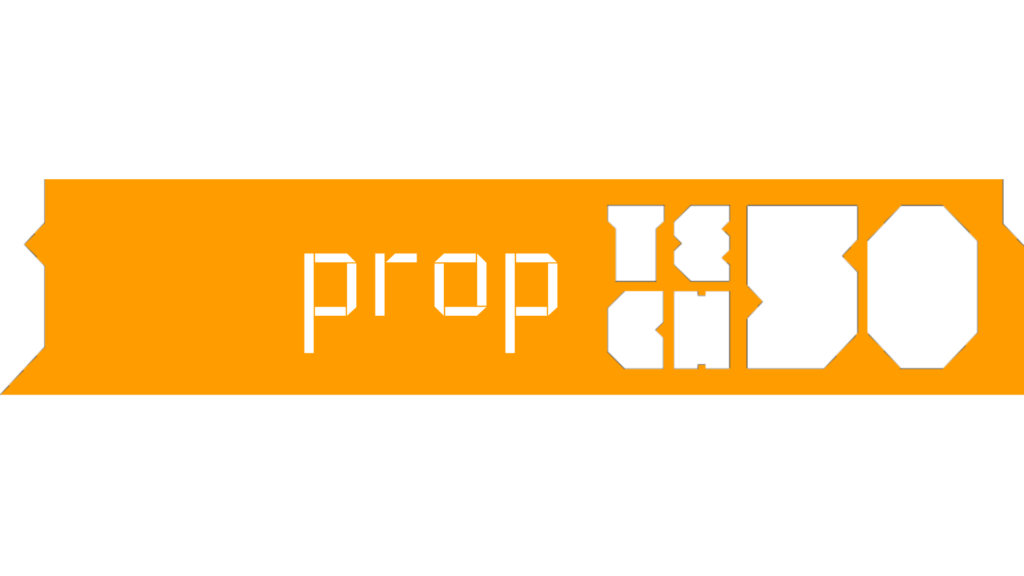 PROP TECH 50 2022 AWARDS
UK's most innovative property technology creators
We are overjoyed that Voicescape has been selected as one of the top 50 most innovative property tech businesses in the UK! The PropTech judging panel and a public vote of readers from Business Cloud magazine selected us from hundreds of nominees and placed us at #27 nationally. We are so proud that our technologies are making a difference to people's lives and are being recognised for this!