Why choose Voicescape Collections?
Build trust
Use technology to engage in the best ways and cultivate a relationship built on trust.
Reduce escalations
Make preventative interventions before people fall into arrears, without spreading your team too thinly.
Manage resources
Use technology to get customers in arrears calling you, releasing capacity for more complex cases.
How does Voicescape Collections work?
Voicescape Collections is designed to build trust and cultivate meaningful interactions with customers. With it, you can automate the thousands of tasks required to reach customers and transform costly and ineffective outbound calling activity into productive and efficient inbound calls.
Your officers will have the capacity to focus on having more engaged conversations that drive positive results. This encourages tenants who have opted to speak about their arrears to pay on time, creating more sustainable outcomes for both the tenant and the organisation.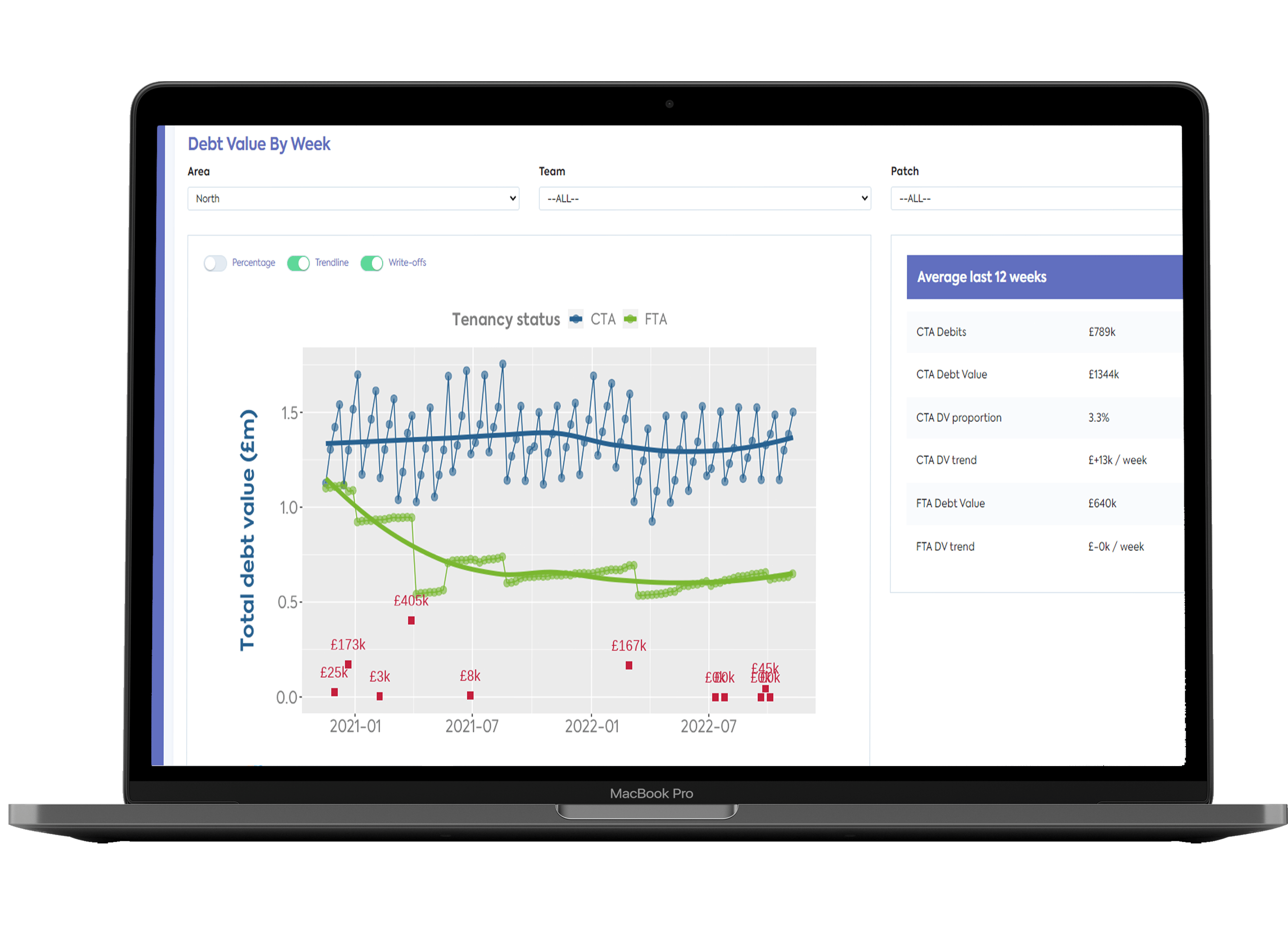 Voicescape Collections was awarded

'Most Innovative Approach to Tenant Communications'

for our outstanding work with Onward Homes!
This award acknowledged our innovative approach to using 'nudge' which helped Onward automate thousands of tasks for their income management team, enabling them to focus on engaged conversations with their customers who needed it most.
Try the calculator to see how many FTE you could gain at your social housing association
Calculate your FTE savings
Total Housing Stock
Use the slider to select your total housing stock, up to a maximum of 60,000
Average Annual Officer Salary (£)
Use the slider to select your average officer salary, up to a maximum of £36,000
Do You Have A Data Analytics Package?
This can affect overall efficiency and thus, the amount of FTE gained.
Your results
Connected Tenants
The number of tenants you will make contact with
1049 per month
Capacity Gain (£)
Annual cost avoided
£165393
Automated Activity
Number of automated acitivies generated
by the Voicescape platform
15043 per month
FTE Cost
£32430
Drive efficiencies through data-driven decisions
The better the relationship with customers, the more efficient your team can be. With Collections, you can utilise digital technology, data science and behavioural insights to identify the right people to contact and when the best time is to reach out.
Have more meaningful interactions resulting in higher conversions and collections

Engage more of your caseload with the same or even fewer resources

Tailor your services to specific customer needs

Measure what works best and make improvements that have a real impact

Better understand your customers

Deploy seasonal and tactical campaigns to targeted groups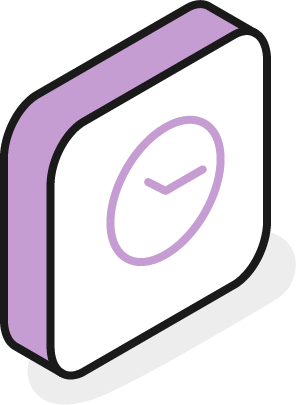 How it works
Automate outbound engagement to tenants who require contact
Facilitate engagement with customers by providing conversation options
Transfer live calls to your team to facilitate productive conversations about paying rent
Automate the numerous tasks required to achieve contact including voicemails and SMS texts
Receive live results of calling activity in your dashboard


Who we work with
Some of the social housing, local authority and public sector organisations who put their trust in Voicescape's technology solutions
Our Net Promoter Score (NPS) is 50. This puts us in the "excellent" category and means Voicescape customer satisfaction is class-leading for a Software as a Service company.
We are proud to support over 3 million social housing tenancies across the UK with our range of engagement technology solutions.
"The huge increase in claims caused by the pandemic resulted in engagement challenges with staff needing to make more manual calls. Voicescape Collections immediately allowed us to have quality conversations with customers who needed more in-depth engagement. Our customers now receive the support and positive outcomes they need."
Tansy Crowley-Sweet

Income and Residential Property Manager at WHG

"The initial response was massive, we received over 400 inbound calls in the first week… the phones were off the hook and the team couldn't believe what was happening!"
Caroline Spiers

Head of Finance at Thirteen Group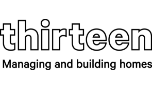 "Voicescape has allowed us to take a much more proactive approach to the way we do compliance. We're now able to quickly identify people who are vulnerable or need extra support. The impact Voicescape Compliance has had on staff morale has also been significant."
Mitchell Bates

Service Improvement and Performance Officer at South Tyneside Homes
"In the last year we've built better relationships with our customers, our engagement rates have improved significantly and we've removed a letter culture from within the team – all of this while seeing collection figures above 100%! We've been able to achieve this by introducing technology - including Voicescape's Collections platform - to make the job easier and remove a number of non-essential tasks."
Christopher Todd

Your Homes Newcastle
Success story
How Home Group reduced arrears and increased payments
Home Group is one of the UK's largest providers of high-quality housing and integrated housing, health and social care with 55,000 properties spread across the UK. With Voicescape, their income and arrears position has improved, arrears cases have dropped significantly and they're on top of tenant debt sooner. Now, they're collecting more income than before and no longer have 34 staff chasing debt.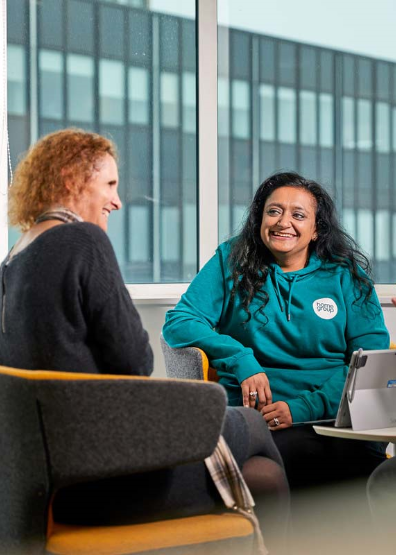 Browse our other services
Compliance is an automated solution that allows you to book, confirm and reschedule compliance appointments effortlessly.
Feedback gives you the tools you need to better understand how your customers feel. Make improvements that have a lasting impact with the feedback you collate.
Wellbeing empowers residents, providing automated daily welfare checks so your staff can focus their efforts where they're needed most.
Frequently asked questions
Are you on GCloud procurement framework?
Yes. Public sector bodies have been successfully procuring Voicescape solutions since 2010. This makes it quicker and usually cheaper for your procurement team to purchase Voicescape services, and provides you with the secure knowledge that you will be getting the best-in-class digital solution available via a more cost effective, fully transparent and legally compliant pre-tendered procurement framework.
Does this work for Local Authority Revs & Bens Collections?
Yes. Voicescape Collections has been successfully deployed within local authorities' revenues and benefits departments
Will Voicescape's software scale with my business as my housing stock grows?
The beauty of Voicescape's 'Software as a Service' model is that it can be scaled to suit your ongoing business requirements. You will be assigned a Customer Success Manager and Account Manager for the lifetime of the service, so you will have the assurance that we will be on hand to help you make the most of Voicescape to meet your ongoing challenges.
Can I configure my software to my unique business challenges?
The Voicescape system is highly configurable to meet the demands of different bespoke use cases, campaigns and target customers. It can also be configured to flex with your internal available call handling resource. Speak to us to learn more about the system's capabilities.