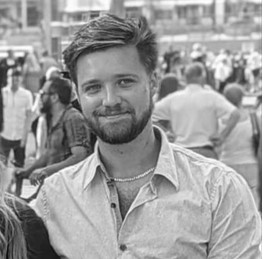 Michael Walters
Application Support Analyst
Michael's primary role is to help develop custom modules by configuring the database and creating custom dashboards to fit customer requirements. He also develops internal tools to be used by the team to make our lives easier and help us focus more time into supporting our customers / setting up new products. Another large part of our role is to support the application if anything goes wrong; this includes responding to customer tickets and investigating internal issues. We also facilitate the rollout of new functionality and write internal documentation.
"I love working at Voicescape as every day brings a different challenge. It is also refreshing to see the positive impact our services are offering to the industry."
Outside of work, amongst many things I enjoy attending to music events, going to the gym and going to the pub with my friends. I am also a Manchester United fan and love watching the football.
LinkedIn | michael.walters@voicescape.com