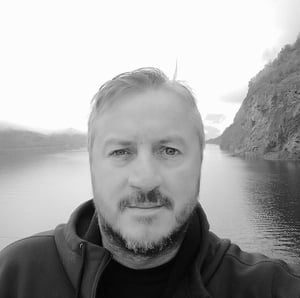 Phil Robinson
Head of Compliance
Phil has worked in a variety of technical roles in his 21 years at Voicescape and was responsible for a lot of the early development and product design. He now focuses on Security, Governance, and Data Protection and is continually improving our company's compliance whilst ensuring that data is stored and processed fairly for our customers.
"I've spent the majority of my career helping to develop Voicescape's products and platform into the offering we have today. We now have a bright future ahead of us and fantastic team who continue to expand the expertise, support and infrastructure that we have available."
Phil enjoys historical research and is a qualified Egyptologist fluent in Egyptian Hieroglyphs. He also enjoys drawing and painting and is an accomplished artist having his work displayed in major galleries across the UK.
07816963316 | phil.robinson@voicescape.com