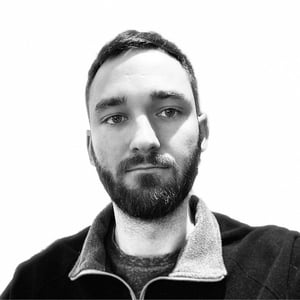 Michael Taylor
Infrastructure Manager
Mike is an experienced IT Infrastructure Manager with over 10 years experience. He has worked in the charity, finance, healthcare and transport sectors, provisioning and supporting mission-critical IT systems for both small and large organisations. At Voicescape, Mike's focus is on securing, expanding & optimising our IT infrastructure services, to ensure that we continue to provide a top-class service to our customers.
"Working at Voicescape is both rewarding and fun. We have a great team of talented and focussed individuals and everybody is invested in the company's success and the service we provide to our customers."
Mike enjoys mountain biking and has travelled the UK to ride the best single track. He is a keen musician and enjoys writing and recording his own songs.
LinkedIn | michael.taylor@voicescape.com