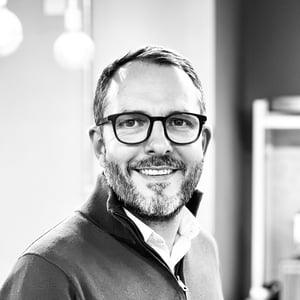 Peter Hudson
Commercial Director
Peter takes a functional lead for all new client acquisition. His role ensures that the Voicescape team understands the strategic goals and operational challenges of housing associations, ALMOs and Local Authorities; as a result aligning our suite of services to support a mutually beneficial business case. Peter has worked supporting public sector for 16 years and the last 8 in social housing building a reputation as a sector expert. Peter also chairs the Income Services Network Group – a national benchmarking group for social landlords.
"I love working at Voicescape – it's such a fun and dynamic company. It's very rewarding to see that the services we supply supports the wellbeing, safety and mental health of millions of lives. I am particularly proud of our recent growth and hearing how our services are making such a huge positive impact for our customers and their tenants."
Peter enjoys long distance running and manages his son's Sunday League football team. When he's not ferrying his kids between football, netball and cross country events he also enjoys supporting local team, Macclesfield FC.
LinkedIn | peter.hudson@voicescape.com