Collections
Collect rent arrears with ease
Whether it's CTA or FTA, utilise automation to encourage customers to get in touch with you and release your income team's capacity so they can work on the most complex cases.
From outbound to inbound
Outbound calls are time-intensive and unproductive. Build trust through technology so customers reach out to you.
Tailor your services
By investing in customer relationships, you can better understand their challenges and find solutions that best suit their needs.
Do more with less
Automating manual processes gives your team back valuable time to engage effectively with more of their caseload.
Caseload Manager
A major step change in the intelligent automation of arrears caseload management
Make personalised, automated interventions that are more likely to achieve the optimum outcome for you and your residents.
Predict behaviours
Ingest and analyse all your resident data and identify risks
Automate interventions
Intelligently route interventions where cases can be handled automatically
Maximise engagement
Drive optimal engagement with every resident, every time!
Compliance
Supercharge your inspection and compliance regime
Utilise digital technology to meet your property maintenance statutory obligations. Book, confirm and reschedule appointments effortlessly with an automated solution that drives efficiency.
Increase compliance visit bookings
Engage tenants who due are gas and electrical safety visits, appointments and inspections and drive up compliance visit bookings by 250%.
Create an audit trail
Easily refer back to a comprehensive audit trail that outlines each engagement attempt
Cut costs
Remove the cost of sending letters to book, confirm and reschedule appointments and reduce 'no-access' visits.
Feedback
Get a clearer picture of how tenants feel
Ask customers for feedback at the point of service delivery. Solve problems quickly, satisfy customers and strengthen relationships across the board.
Make data-driven service improvements
Collate feedback and use it to make decisions that make a noticeable difference to tenants.
Track performance
Send instant surveys, set targets and track KPIs so you know exactly how your tenants think you're performing.
Free up resources
Give your customer service team resources and time back to focus their efforts where it really matters.
Engage
Easily run campaigns with multiple use cases
Roll out ad-hoc campaigns to capture feedback and establish non-transactional engagement, such as tenant welfare, using your existing resources.
Establish welfare
Identify tenants most in need of support
Manage campaigns
Run campaigns with multiple use cases
Gain feedback
Provide options for conversation and feedback
Wellbeing
Technology that assists independent living
Automate daily welfare checks and free your sheltered housing teams to engage residents with the greatest need.
Allocate resources effectively
Easily identify the people who are most in need of support and allocate your resources accordingly.
Give residents control
There's no need for residents to wait by the phone for a daily call. Give them the freedom to choose how and when to be contacted.
Build good relationships
This freedom will lead to more sustainable, positive relationships with residents, making future engagements quick and painless.
Our Customers
Some of the social housing, local authority and public sector organisations who put their trust in Voicescape's technology solutions
We'll help you…
Connect with your communities, strengthen relationships and build sustainable tenancies.
Create a culture of innovation based on a people-centred approach
Reach the right people — at the right time — with the right message
Simple and streamlined integrations
Voicescape's product stack is developed to work with all popular social housing technologies to make setup seamless. Whatever housing management, asset management, predictive analytics or telephony systems in the social housing software ecosystem you already have, Voicescape arrives with the ability to share information between platforms. "The huge increase in claims caused by the pandemic resulted in engagement challenges with staff needing to make more manual calls. Voicescape Collections immediately allowed us to have quality conversations with customers who needed more in-depth engagement. Our customers now receive the support and positive outcomes they need."
Tansy Crowley-Sweet

Income and Residential Property Manager at WHG

"The initial response was massive, we received over 400 inbound calls in the first week… the phones were off the hook and the team couldn't believe what was happening!"
Caroline Spiers

Head of Finance at Thirteen Group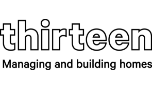 "Voicescape has allowed us to take a much more proactive approach to the way we do compliance. We're now able to quickly identify people who are vulnerable or need extra support. The impact Voicescape Compliance has had on staff morale has also been significant."
Mitchell Bates

Service Improvement and Performance Officer at South Tyneside Homes

"In the last year we've built better relationships with our customers, our engagement rates have improved significantly and we've removed a letter culture from within the team – all of this while seeing collection figures above 100%! We've been able to achieve this by introducing technology - including Voicescape's Collections platform - to make the job easier and remove a number of non-essential tasks."
Christopher Todd

Your Homes Newcastle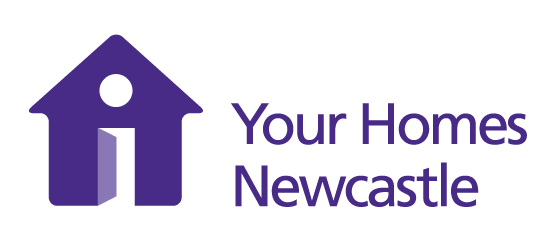 "Before Voicescape, you'd find us going through our records, manually calling them one by one – maybe speaking to five people a day, if that. We've been really impressed with how well the service has dealt with the conversations."
Lewis Scott

Team Leader at Middlesbrough Council.