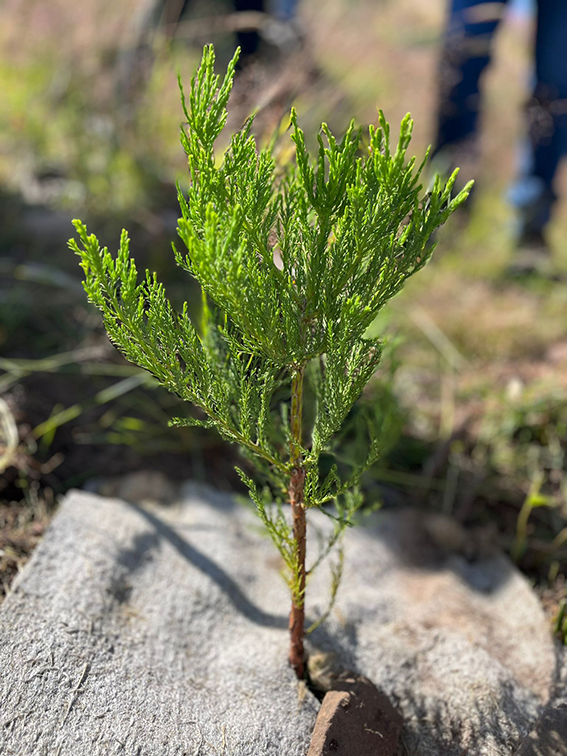 Alex Goodall

We are thrilled to share an exciting milestone in our journey towards a sustainable future with our Net Zero programme at Voicescape! Nearly two years ago we embarked on this transformative initiative, fuelled by a clear goal: achieving carbon neutrality, which we reached in 2022.
Voicescape is committed to meeting all legal and contractual requirements, minimising pollution, considering environmental impact in business decision making, encouraging staff to act in an environmentally responsible manner, encouraging feedback from staff to drive improvements, assigning appropriate resources to implement, monitor, and continuously improve this policy, encouraging suppliers to support our environmental commitments, and continually monitoring our environmental performance against objectives and reporting on that to interested parties.
Focused Emissions Reduction Actions
In collaboration with our valued partners at Business Growth Hub, we took a deep dive into calculating our carbon footprint. We made the commitment to go further by covering scope 1, 2 and 3, which is a way of categorising the different kinds of carbon emissions a company creates in its own operations, and in its wider value chain. Through this, we identified various areas where we could make a significant impact in reducing emissions. This work helped us write an environmental policy which outlines our commitment to reducing our environmental impact. It applies to the following:
All Voicescape employees and subcontractors who undertake work on our behalf
The goods and services we procure
Our direct operations and the services we provide to our customers
We have been working tirelessly to implement a range of focused emissions reduction actions, paving the way for a greener and more sustainable future. These actions include:
Switching to renewable energy sources& zero landfill waste programs
Improving energy efficiency in our offices and operations
Recycling more and reducing our reliance on single-use plastics
Promoting sustainable business and staff travel
Investing in green computer technology and office equipment
Partnering with The Great Reserve
For full details read our Environmental Policy Statement here.
Partnering with The Great Reserve
A key pillar of our Net Zero programme is our partnership with The Great Reserve. Together, we recently had the privilege of planting a majestic Giant Sequoia sapling in the beautiful landscapes of Wales. These awe-inspiring trees are true champions in environmental restoration and carbon sequestration, capturing a staggering 500 tonnes of carbon each! Through this partnership, we are making a significant contribution to offsetting our carbon footprint and restoring the environment.
Check out our LinkedIn post about our day at Wales here!
The Journey Beyond Offsetting
While tree planting is an essential aspect of our Net Zero programme, we are committed to going beyond mere offsetting. Our focus lies in achieving real and measurable reductions in carbon emissions through behavioural changes, innovative practices, and conscious decision-making in our daily operations. By fostering a culture of sustainability, we aim to embed lasting environmental practices throughout our organisation.
Staff Engagement: The Power of Teamwork
At Voicescape, we believe in the collective power of our team to drive positive change. We want each team member to be a driving force in our efforts towards a greener and more sustainable future. Our initiatives include fostering awareness and promoting actionable steps to reduce our carbon footprint. Together, we inspire and empower our team to play an active role in our transformative journey.
Inspiring Stakeholders and the Community
Our quest for Net Zero extends beyond our organisation. We aim to inspire all our stakeholders, including staff, investors, customers, suppliers, partners and the wider social housing and local authority sectors. Our journey represents a united front, demonstrating the possibilities of collaboration and collective action towards a sustainable world.
Conclusion
Our Net Zero programme is a testament to our unwavering commitment to environmental stewardship. We have taken a giant leap towards carbon neutrality and continue to strive for impactful change. Our partnership with The Great Reserve, focused actions, and staff engagement exemplifies our dedication to a greener future.
Stay tuned for more updates and inspiring stories as we continue our transformative journey towards a sustainable and carbon-neutral future. Together, we can create a lasting impact on the environment, ensuring a brighter and cleaner world for generations to come.