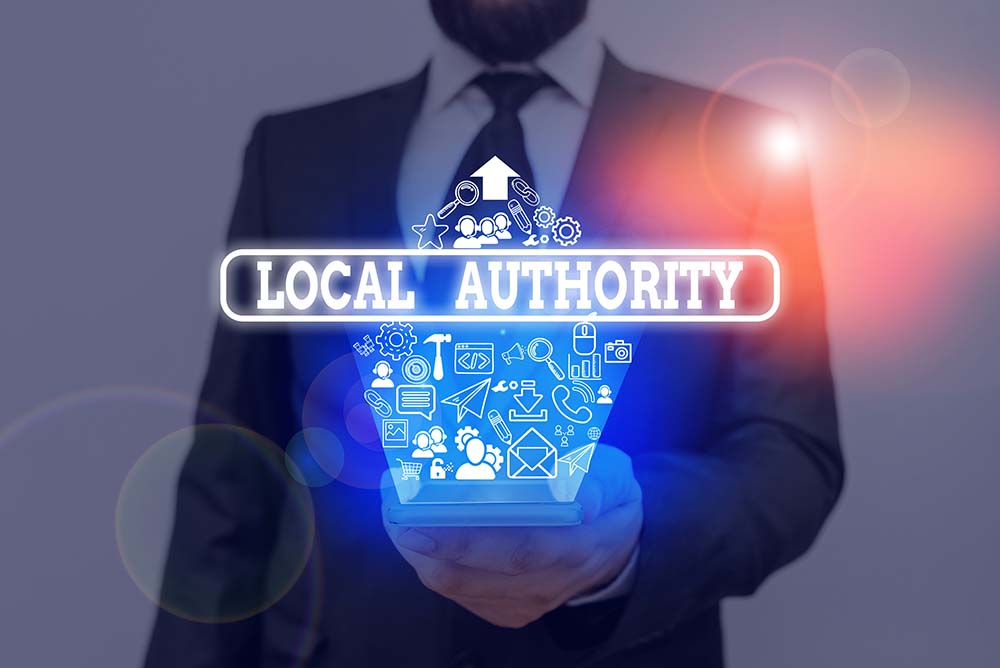 Karen Mellor

In July 2021 Voicescape brought together users of its collections solution from Middlesbrough Council and behavioural science expert, Steven Johnson, to share some of the key findings from a ground-breaking new pilot study exploring a more effective, evidence-based approach to resident engagement for Council Tax arrears collection. The speakers discussed the endless possibilities of applying the power of the human voice to strengthen the communication between local authorities and residents, providing an ethical, effective and scalable way to improve collection rates and protect wellbeing. The following blog summarises the main talking points from the webinar.
Harnessing the Power of Voice
This year, the UK government anticipates the average in-year Council Tax arrears per local authority to be £4.8m – a rise from £3.65m in 2020 (or 31.82%). This is anticipated to only get worse as time goes on, with Revenues & Benefits income recovery teams now experiencing additional pressure on their performance.

The ongoing pandemic, together with unemployment or reduced incomes, strained mental health and wellbeing, and increased caseloads with labour-intensive processes all play a role here. If local authorities want to reduce the burden on their team and ultimately improve collection rates, a better approach to collections is absolutely necessary.

That's why we've launched our Local Authority Webinar Series, to gather insights from industry leaders and uncover the best routes forward. In our first session, Steven Johnson (Behavioural Insight Consultant and Founder of Considered Collective) met with Mark Symmonds (Support Services Manager within Revenues & Benefits at Middlesbrough Council) to discuss the latest communication trends and the key findings from our ground-breaking pilot study.
The national arrears picture
Voicescape's Sector Lead for Local Authorities, Karen Mellor, kicked off proceedings by outlining the current landscape. We recently compared the national Council Tax collection rate over the last two years, and what we found was shocking…

Our in-house experts discovered that, since the pandemic struck the UK in January 2020, the average two in-year arrears rate increased by £1.2m per council. This figure accentuates the need to change the way you collect Council Tax – not just in 2021, but forever.
The role of text-based messaging in a digital future
Over the years, we've also seen a surge in digital and automated communications – both in the Local Authority sector and the world at large. This isn't going to slow down any time soon.

As Steven rightly pointed out in the webinar, screen-based, text-driven communication is simply cheaper, more convenient, analysable, and predictable. What's more, it's preferable.

A recent study shows that 75% of people would rather text than talk on the phone. It also found that 72% of those surveyed text more than 10 times per day, while 31% send messages more than 50 times a day.
Steven noted that, from a behavioural perspective, there are a range of interesting factors at play that are driving this preference for text-based communication. Compared to written communications, text messages can be consumed at a pace and a time to suit the individual, giving them more control over the communication process. But that isn't all.
For some individuals, live voice calls can induce anxiety, so it should come as no surprise that 63% of people consider texts less disruptive than a phone call. The study also found that 19% of people prefer to receive texts because they never check their voicemails, which is something to keep in mind when leaving these messages with your residents.
There are two key questions that emerge from this trend:
Is the customer's preferred communication channel the most effective? (Does it deliver the right outcomes?)
What could we be losing in screen-based communication? (What consequences might we end up triggering as we actively reduce human contact?)
Communication is a key driver of trust
If we become more digital, do we become less human? If so, what impact might that be having on the relationships we have with our residents and their subsequent behaviours? It's a common question we hear many people ask, and one that Steven took the time to answer in our latest webinar.
He found that the quality of the council-resident relationship is directly linked to the likelihood that a resident will engage. In other words, the more positive that relationship is, the more likely they are to engage when communication is sent out.
"As human beings, we're driven by a sense of fairness and justice," said Steven. "If they [residents] feel treated unfairly by the council, then we're hypothesising that this will be reflected in their behaviours.

"That results in them being less likely to engage. Potentially less likely to pay on time. Keep up repayment arrangements. Supply information that we need from them on a timely basis, and a host of other compliance behaviours that ultimately require council resource to deal with."
What's more, the quality of the relationship is largely determined by trust, which is heavily influenced by communication. How you communicate, when you communicate, and what you communicate are all factors that impact trust. The question then is: how do you build trust with your customers?
Trust requires touch
It goes without saying that trust requires touch. No, not physical touch. A personal touch. While a large percentage of people prefer to be contacted via text, face-to-face contact builds the most trust on average. This is closely followed by voice and two-way text.
Why? Well, at a basic level, people understand human communication better than they do on a digital screen. On top of that, voice communication is said to inspire more respect and confidence than text.
When face-to-face contact isn't possible (or economical), the ability of voice to create an emotional connection is second to none. The feeling that you're speaking to a human has a massive impact on the quality of the conversation, as well as the outcome. Text is shown to dehumanise the messenger, and it also makes them easier to ignore and less likely to stimulate trust.
"The more human the interaction feels, the more likely the desired behaviour will follow. There's almost a moral imperative at play there because you're dealing with another human being and not just a screen and a machine," said Steven.
Steven went on to state that the drive towards efficiency through digital technology (in terms of how we communicate with residents) requires a counterbalance of human touch. As such, local authorities need to quickly find ways of identifying those customers where trust is an issue, and prioritise resources towards securing a voice conversation with them.
How Middlesbrough Council transformed its Council Tax recovery performance using voice
During our virtual meeting, Mark Simmons highlighted how the power of voice has revolutionised Middlesbrough Council's Council Tax recovery process in 2020 and 2021. He shared how a single revenue officer was able to convert 1,209 arrears-focused conversations into £146,000 in additional earnings after just three months of using Voicescape Collections.
Engaging during a pandemic
Middlesbrough Council was hit hard when COVID-19 restrictions came into effect in March 2020. The council experienced a lot more charge payers who defaulted on their Council Tax payments – some for the first time.
They attempted to manually engage with their tenants to collect the money that was owed and were unfortunately unsuccessful. At this point, it was clear that something needed to rapidly change if they wanted to improve their Council Tax collection rates. That's where Voicescape's technology came in.
After being introduced to us by our long-standing client, Thirteen Housing Group, Middlesbrough Council implemented our Voicescape Collections solution – a tried-and-tested technology within the social housing sector – from November 2020 to April 2021. The results of the pilot study were outstanding.
The results of using voice for local authorities
After contacting 2,696 charge payers using our bespoke solution, Middlesbrough Council found that 667 of those contacts included outdated phone numbers.
"We found that some of our data wasn't quite up to scratch. We learned our data is really important and we've been making lots of efforts to actually go away and tidy up our data so that when it does go through, it goes through clean," said Mark.
Of the 2,696 people called, 1,209 proactive conversations were conducted by a single officer. On the day of the call, almost 6% of customers paid what they owed in full, which came as a pleasant surprise to Mark and the team at Middlesbrough Council.
"We didn't get any complaints at all out of the 2,000 contacts that we made," noted Mark.
During the pilot study, the council was able to collect a total income of £146,054.91 in outstanding payments in only 15 weeks. By automating ineffective and inefficient manual processes, the wellbeing of both their staff and their residents has improved dramatically.
"It means we can now free up the resources of staff who would have been outbound calling, and we can reallocate them to services where human interventions add more value to further improve our overall performance," stated Mark. "There's no limits to what we can use this software for."
Some of their residents even offered feedback about their experience using Voicescape Collections. Mark shared one comment that really stood out to him:
"Thanks for contacting me this way, I really appreciate it as I always forget to pay my Council Tax and don't want to set up a Direct Debit or Standing Order. It doesn't work for me. Please can you contact me this way every month as a reminder for me to pay?"
Harness the power of voice with Voicescape Collections
Are you ready to improve your Council Tax collection rates in an ethical and effective manner too? Call our local authority sector expert on 07818 015 179 or email karen.mellor@voicescape.co.uk.
And if you know someone who could benefit from watching our latest webinar, share the video recording on social media using the hashtag #VoicescapeThoughtLeaders! You can connect with us on Twitter and LinkedIn.