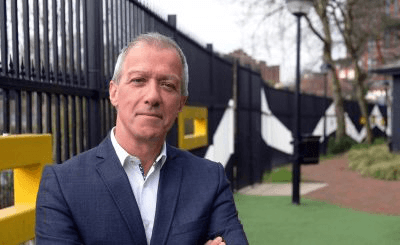 Muhammed Shaikh

Voicescape, a software service communications business for social purpose organisations, has reported a record 40 per cent revenue growth over the last six months and is expanding its team with 12 new hires.
The Salford-headquartered business provides customer communication technology coupled with behavioural insights for social housing providers and local authorities.
During Q3 and Q4 of its last financial year (to 31st March 2021), Voicescape secured a total of 8 new contracts including Stonewater, Greatwell Homes and Middlesbrough Council, growing revenue to over £1.5m, and is well positioned to continue its growth trajectory as it enters the new financial year, maintaining over 95 per cent client retention rate.
In April 2021, the business formally acquired patient messaging platform Message Dynamics to facilitate comprehensive engagement with service users across multiple touchpoints to improve their overall experience.
Voicescape is now recruiting for a total of 12 new roles across the organisation including people in customer success management, new business development, account management and marketing to support its current service offering as well as the launch of two new services later this year.
John Doyle, CEO of Voicescape, said: "The pandemic has seen social housing providers and local authorities having to adapt at pace and consider the critical need for digital transformation of their services to meet increased customer demand, as well as being equipped to manage future business disruption.
"Changes to Universal Credit, the end of furlough and the lasting pandemic impact on both physical and mental wellbeing will require a growing range of support services, and these organisations recognise the need for more effective engagement with their tenants and service users."
Beyond individual interactions such as making a payment or booking a repair, a positive relationship with an engaged tenant or service user is a strategic priority for social purpose organisations.
Initially beginning with repairs and maintenance feedback, followed by rental collections, Voicescape has continued to test the market and launched new services to support building safety checks and welfare calls for tenants living in sheltered accommodation schemes. This year, the organisation will launch a further two services aimed at local authority council tax collection and one that allows organisations run tactical communications campaigns with multiple use cases.
John Doyle concluded: "We're actively working with our customers to look at how we can facilitate better engagement with their tenants and service users that can be delivered quickly and effectively in ways that suit their changing needs and personal preferences.
"Digital transformation is continuing to sweep through the social housing and public sector and we believe the next 12 months will mark a significant change in how organisations embrace tech and software to become more people-centric. Our services will help organisations achieve this and deliver tangible benefits of being able to reach more customers at a faster pace using tailored digital solutions."
Founded in 1998, Voicescape has been developing technology solutions for over twenty years. The organisation helps social landlords build sustainable tenancies through more effective customer engagement and behavioural insight.
ENDS.
For media enquiries please contact:
Petal & Co.
Joanna@petal.co
07766024639
Notes to editor
About Voicescape
Using a combination of technology, expertise and experience, Voicescape creates customer communications technology that helps increase efficiency and improves service levels. Through digital solutions, Voicescape provides valuable behavioural insights, which enables housing providers to augment and empower performance in rental collection, feedback and resident well-being.
Voicescape's solutions deliver an evidence-based approach to driving change, flexible technology-based solutions that are simple to use and responsive customer service and technical support.