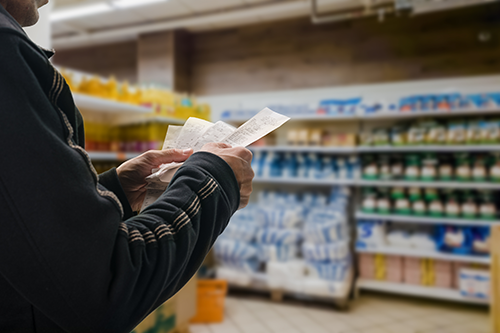 Alex Goodall

Millions of UK households are expected to be forced into fuel poverty in the coming months following the latest energy price cap rise. Add to that the increase in National Insurance contributions, rent, food, petrol, and other essentials, and this could mean the difference between many tenants paying rent and falling into arrears.
With millions of already hard-pressed householders worrying how they will cope, many social renters face stark spending choices between heating, eating, and paying rent. As distressing as this may all sound to both tenants and social housing, officers have to provide advice. Voicescape has a solution to help mitigate some of the problems…
So, what's happening?
Ofgem recently announced that the UK energy cap will increase by 54% from 1st April 2022, affecting over 75% of households. This means that those on default tariffs paying via direct debit will see their yearly energy costs go up by £693 – raising the total average bill from £1,277 to £1,971 per annum. The remaining prepayment customers will see a slightly higher increase of £708 from £1,309 to £2,017.
Once implemented, these changes could seriously impact your tenants' ability to pay rent. The question is: what can you do as a social housing landlord to support your customers?
What's the solution?
On the ground, housing associations are working hard to mitigate the impact of lower incomes and cuts to welfare reform. But besides ensuring your tenants are aware of the upcoming changes, quickly identifying those who may be in need of further financial support is key to preventing them from falling into further hardship. This is where Voicescape Engage comes into its own.
Our automated, intelligent solution is designed to help you reach out to those who need it. It turns ineffective outbound calling activity into productive inbound calls or actionable insights. Engage is ideal for contacting large numbers of people, acting as a triaged way to serve your officers with high-quality inbound interactions while at the same time giving them more time to engage with tenants who need deeper, manual intervention.
Voicescape Engage script example
"Hello, this is <organisation name> calling. We understand that you may be concerned about the recent energy cap announcement and increasing financial pressures. We have a dedicated financial inclusion team here to help support you. If you're struggling to pay your household bills and you would like assistance, please press 1 on your keypad now. If you don't feel you need assistance at this time, please press 9."
How does Voicescape Engage benefit you?
Using our highly configurable solution to proactively check in on tenants and offer additional support enables you to carry out interventions earlier. That prevents situations from potentially escalating too.
What's more, the automated messages can be tailored to support sheltered housing residents. Welfare calls or surveys can be deployed as and when needed – or periodically throughout the year!
Ready to support those who need it most?
In these financially pressured times, it's essential to proactively check in on your tenants and ensure they're receiving the support that's available to them.
With the energy cap increasing in April, now is the time to get in touch. Give us a call on 07375 428 205 or fill in the form on our website to learn more about Voicescape Engage.