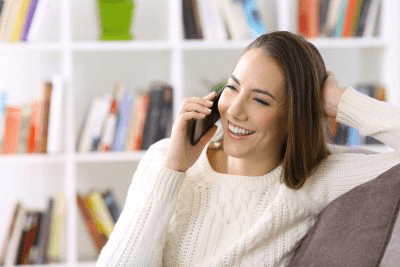 As we continue to navigate the new landscape after the COVID-19 pandemic, social housing landlords are looking at innovative ways to ensure that their organisation can withstand any challenges and build resilience for the future.
Our research has shown that the pandemic response has been a catalyst for the acceleration of innovation in a number of key areas, including shifting income collection strategies towards support provision, moving more services online and automating business processes where possible.
It's simple. Innovation will help social housing providers to offer an enhanced level of service while using up less resources from around the organisation. If this efficiency can be combined with a better customer experience, tenant-landlord relationships are only going to improve. And, when it comes to benefits, that's just the start…
Drive efficiency
One key theme to emerge from our research report is that greater efficiency is needed in the sector. The pandemic has given us crucial time to evaluate current methods of working - and to decipher what approaches we want to take forward and those that we want to leave behind when things do return to 'normal'.
Service demand is growing. If social housing providers want to ensure they can navigate the current situation, meet customer needs and future-proof their organisation then, ultimately, they need to look for methods that will allow them to do more with less. And this is why traditional ways of working are no longer good enough…
Boost the tenant-landlord relationship
Some are sceptical about technology and its impact on the customer relationship. However, intelligent automation can not only lead to greater efficiency, but can be deployed in a way that maintains – and even improves – the customer experience.
Those providers using automated engagement platforms are able to make contact with tenants at scale and modulate outbound communications in ways that align with inbound team resources. Tenants who need further help can request additional information, and those who don't are left alone. Furthermore, data collected from this can be used to help situations in the future, determining what represents the best method, moment and message to facilitate that interaction.
Helping those who need it most
As resources are under pressure, social landlords need to identify those tenants most at risk and prioritise capacity around the organisation. Not to mention, ensure those more complex cases receive the support they need. But how do you know if someone is at risk if you can't get in touch with them in the first place?
Automated customer engagement and risk profiling is key to reliable risk management. If, for example, your income team knows the extent of a tenant's arrears, when they last paid and which challenges they may have run into, they can modify the collections process by intervening earlier and learning from the results. This creates a virtuous circle of outcomes that are more sustainable for both the tenants and for the organisation.
When it comes to innovation in the sector, this is just the starting point. Combine this with the fact that nobody truly knows what the impact of the COVID-19 pandemic will be and it's safe to say that we're at the beginning of a long journey. However, one thing we can say is that technology will play a crucial role in not just minimising any risks but also helping providers to prepare for the new 'normal'.