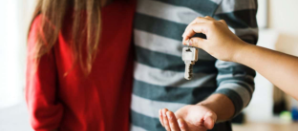 Building sustainable tenancies is about far more than collecting with care. It means actively engaging with tenants and proactively seeking their feedback too. Only then can you fully understand the customer experience and maintain a strong tenant-landlord relationship.
But how do you go about it? This blog discusses the steps you can take to show tenants that you value their opinion and are committed to constantly improving your service. They include:
Using tenant repair surveys to manage any dissatisfaction
Understanding tenants' preferences to ensure you meet their future expectations
Improving the lines of communication between you and your customers
Being responsive in your management approach and flexible to tenant needs
Listen to your tenants
Tenants value landlords who take their opinions on board (and take their complaints seriously), so it's important that you always pay close attention to their expectations and needs. The more you listen and respond to them, the more you can create additional value across areas including feedback, repairs and rent payments.
But, all too frequently, lack of insight comes between landlords and their customers. That's why we created Voicescape Feedback. Our solution allows you to gather crucial data through tenant satisfaction surveys, and use this to make data-driven service improvements so that you can better meet customer expectations. It can even be used to gather opinions on non-transaction-based topics such as how safe tenants feel in their neighbourhood, or whether they think their rent is good value for money. These can be carried out on an ad hoc basis and keep the conversation going between landlords and tenants.
Tackle problems efficiently
As a social landlord, it's your responsibility to ensure that your tenants are satisfied with the repair and maintenance services that are being provided. If a repair wasn't carried out to the appropriate standard and a customer is dissatisfied, you need to quickly identify the problem and take immediate action.
The thing is, traditional paper surveys are slow and unreliable, and you probably don't have the manpower for manual outbound calls. Voicescape Feedback helps you gather feedback quickly and efficiently by automating surveys over the phone as soon as a transaction or process is complete. Our platform will then provide you with a real-time action list to follow up with any dissatisfied customers so that you can directly address the problem and ultimately protect your relationship with your tenants.
Keep open lines of communication
By keeping an open line of communication, your customers will know that they're valued and that you're an active presence, dedicated to ensuring your service stays relevant to tenants. Something as simple as letting them know when you're available or unavailable can go a long way to cementing this belief.
Of course, an open line of communication should be far more than a complaint number on your website – it should be a proactive process of reaching out for feedback. And the best bit is that it doesn't even have to be a time-consuming phone call that you carry out yourself. By automating the process, you'll be able to solicit more feedback, more often, without the additional manpower. Voicescape Feedback can even be used to survey tenants on your complaints procedure, closing the feedback loop.
How Voicescape Feedback can help
At Voicescape, we help social housing landlords like you build and maintain a strong tenant-landlord relationship. Our Feedback solution allows you to gain a clear picture of how customers feel about the services that they're being provided. This creates a more responsive approach to managing dissatisfaction, which is crucial to nurturing a good relationship with your tenants.
Want to know more about Voicescape Feedback? Contact us today for details.