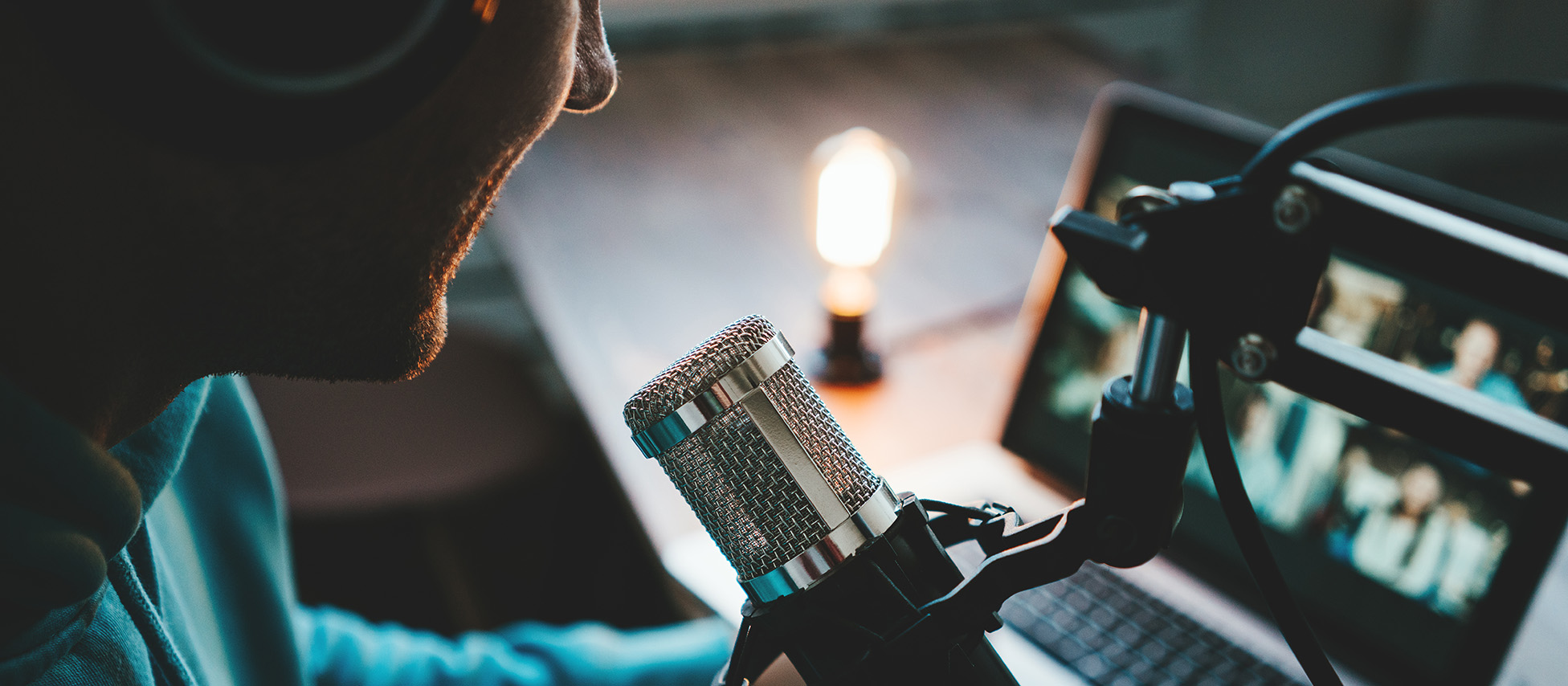 Karen Mellor

Welcome to The Social Housing Podcast! A series where we tap into the latest thinking and gain insights from some of the most respected voices in the industry.

In this episode, Peter Hudson, Sales Director at Voicescape, met with Janette Savage and Mark Simmons from Middlesbrough Council to discuss how our Voicescape Collections service has supported their Revs and Bens collection journey in 2021.
The challenges of collecting tax during the pandemic
Peter kicked off the session by asking Mark and Janette about the key challenges they've faced while collecting council tax during the pandemic. Mark stated that, like many local authorities, Middlesbrough Council had struggled when COVID-19 struck the UK at the start of 2020.

"It was a really difficult time for us," said Mark. "There were no courts – the courts needed to close due to having no face-to-face interaction. So for us, there was really no end game to our collection process. Our front of house was also closed, so there was no ability for customers to pay by cash or engage with us face to face."

He added that in the wake of the pandemic, the council experienced a lot more charge payers who defaulted on their council tax payments – some for the first time. As a result, he was rapidly searching for a solution while still facing tricky circumstances.
Diversification and the art of the possible
Middlesbrough is one of the most deprived areas in the UK. As such, it was hit hard when strict COVID-19 restrictions came into effect back in March 2020. It's therefore unsurprising that Middlesbrough Council struggled during the initial stages of the pandemic.

"As with most local authorities, we all face a number of challenges in various different ways," said Janette. "Middlesbrough is a town, but unfortunately, it's probably one that sits towards the bottom end of the league tables in terms of deprivation."

Deprivation brings many challenges, and for Middlesbrough Council, communicating with customers was one that they needed to overcome quickly. Janette stated that the team had to rapidly think about the attributes that work better for their more vulnerable clients.

She said: "We're constantly having to reconsider how we work with our residents and our businesses to get the best possible results, giving weight to a number of factors that the town has to contend with."


Supporting residents during uncertain times
During our discussions, Janette highlighted that council tax is required from residents in order to support planned spending on other council services. Revenue officers are therefore asked to collect money from customers, regardless of how financially sound they are. The unfortunate reality is that this is often easier said than done.

"Collection isn't something that we, in particular, can pick up a phone and encourage payment," said Janette. "It requires a different thought process, and the best form of interaction for us is actually being able to engage with the customer."

Janette also pointed out that letters and emails simply don't prompt the same response as a conversation over the phone – and we couldn't agree more. One-to-one discussions with customers allow local authorities to understand the individual's circumstances and promptly identify the root cause of their problems.
The importance of introducing a tech solution
Middlesbrough Council has a strong ambition to ensure the right technology is in place to deliver positive outcomes for residents, and the business as a whole. Janette explained that everything the council does is geared towards what they can provide to their residents and how they can improve engagement. That's where our technology came in.

Voicescape Collections has been tried and tested in many social housing situations. It automates the laborious tasks necessary to contact customers, such as sending letters and text messages or making outbound calls. By facilitating communication at the earliest opportunity, the system provides an ethical, effective means of helping local authorities improve collection rates and prevent costly escalations.
How Voicescape Collections supported MBC
Since implementing our technology, Middlesbrough Council is now able to spend more time engaging with customers, and having high-quality, proactive and preventative conversations that drive positive outcomes. Not only has this enabled their residents to get their finances back on track, it's also reduced the demand for other services – particularly mental health and wellbeing.

"That opportunity of that conversation allows us to delve a little bit deeper and find out if there's any additional support that we can provide. That might mean by doing a welfare check, we can free up some disposable income for that particular resident which then allows them to meet their council tax obligations."

By using Voicescape Collections to engage with customers, Middlesbrough Council collected an additional income of £146,054.91 of outstanding payments from 1,209 residents in just three months [ESSENTIAL READ: MIDDLESBROUGH COUNCIL CASE STUDY].

"This product has allowed us to encompass some of those principles and start to move forward with a solution that will show and demonstrate how we can get hold of a customer and talk to a customer, without necessarily bombarding them with letters," said Janette.

Click here [LINK: PODCAST VIDEO] to watch the podcast in full.


Improve collection rates with Voicescape
"Some customers, from our experience of the pilot, have actually asked to be included on future monthly Voicescape schedules. They actually said they like the way we engaged with them," added Mark.

To learn how Voicescape Collections can help you collect council tax in an ethical and effective manner, give us a call on 0161 259 1122 or use the Contact button below.