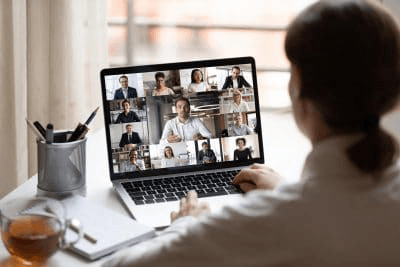 Voicescape's Behavioural Insights Lead, Chris Walker, will be speaking at this year's HQN Annual Conference on the 13th of July, 2021.
The topic of Chris's session will be: The Future Of Tenant Engagement; Behavioural Science And Beyond. In his talk Chris will address how we can improve tenant engagement through the application of behavioural science and digital technology, and where this approach to engagement is leading the social housing sector.
Chris Walker will lead a breakout session on day 1 of the 3-day virtual event, whose general theme is The Way Forward. Other contributors to the day include Jane Everton, Deputy Director of Social Housing, Ministry of Housing, Jo Richardson, President Elect, Chartered Institute of Housing and Professor of Housing and Social Inclusion at De Montfort University and Alistair McIntosh, HQN CEO.
How to apply behavioural science principles practically
Audience members will learn more about behavioural science in general and how it can be used for engagement within social housing. Behavioural science is used in many ways to engage with customers; at a population level we can engage based on general principles of human psychology, small changes which equate to big population effects. Chris will go on to address how behavioural science can be used to impact engagement and explore the ideas of nudge theory's impact on behavioural change.
Chris will ask, how do we apply behavioural science in this way and how effective is it? He will provide interesting insights on applying well-established behavioural science frameworks.
The future of Engagement
At its very cutting edge behavioural science can intersect with technology to provide the behavioural journey. This will be the ideal opportunity for delegates to hear about the future of engagement, and how targeted and tailored this can be in the right hands, employing the right message, method and moment. When digital technology is deployed within organisation's customer interactions, using behavioural theory, communications can be highly personalised and relationships made evermore sustainable.
Who should attend
This is an ideal opportunity for those interested in behavioural science, behavioural insights and data science to hear about the future of engagement within social housing and how this may be turned from an idea into a reality.
Register
To register, go to www.hqnetwork.co.uk