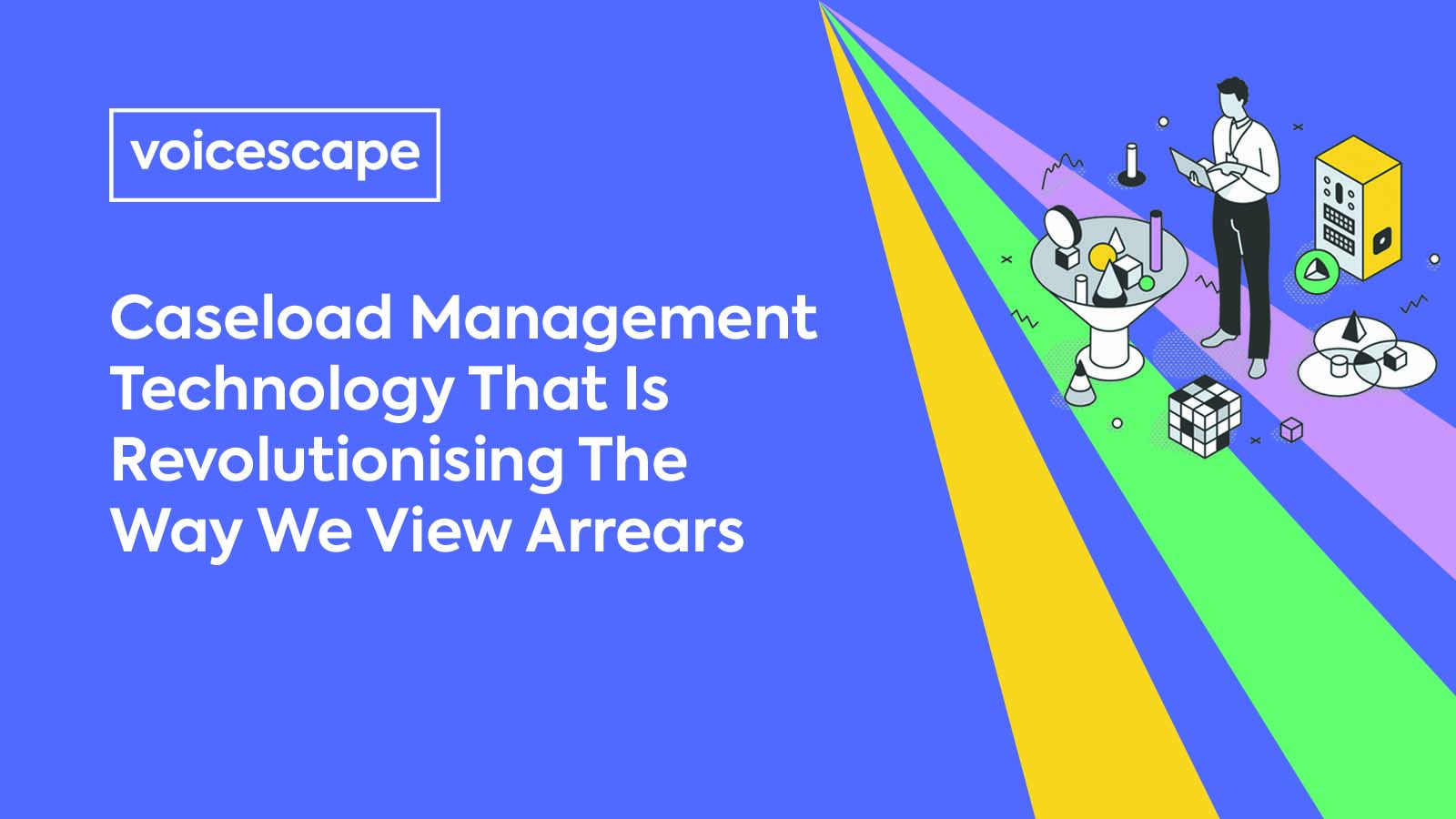 Muhammed Shaikh

COVID-19 has highlighted the need for automation to combat rent arrears. Put simply, if your social housing association doesn't take advantage of modern tools in 2022, you may fail to maintain a solid financial position in the face of considerable challenges ahead.
That's why we created Voicescape Caseload Manager (CM): a groundbreaking solution that marks a major step change in the intelligent automation of arrears caseload management. Let's take a look at how it works and how it'll benefit social landlords like you…
What is Voicescape Caseload Manager?
Voicescape CM enables you to make personalised, automated interventions that are more likely to achieve the optimum outcome for you and your residents. It moves beyond traditional, costly and inefficient manual casework to identify the most effective and relevant next step for each individual resident.
In other words, Voicescape CM is an absolute must for income officers going into 2022 as you respond effectively to the rapidly changing/worsening economic environment!
How does it work?
Our solution harnesses the power of Artificial Intelligence (AI), Machine Learning (ML), over a decade of Data Science (DS) and Behavioural Insights (BI) expertise acquired by our team to identify the best route forward in each unique case.
It reviews resident behaviours and any potential risks before automating every stage of the rent arrears management process – sending the right message, at the right time, and with the appropriate contact method. This means your officers have more time to focus on tenants who truly require human intervention to help them with their arrears situation.
What is AI and ML?
These terms can sound daunting to those who have traditionally relied on manual ways of working, but understanding the meaning and potential application of these technologies is the essential starting point to reaping their benefits.
Artificial Intelligence is the method of teaching computers to perform complex tasks and cognitive functions as humans do – such as personing and problem-solving. AI has the capability to automate manual or repetitive tasks, thereby enhancing highly-skilled human interventions and reducing costs.
Machine Learning is a subfield of AI in which a computer continually learns from self-improvement and past experiences – again, imitating complex human behaviour. In this respect, ML can help social landlords solve complex commercial problems and improve mission effectiveness through evidence-based decisions.
What does it do?
Now that you understand what Voicescape CM is, let's take a look at what this unique combination of these technologies is capable of in income collection. Once implemented, you'll be able to:
Automate those interventions known to produce the optimal outcome, such as targeted voice calls
'Take no action' for low-risk cases where the arrears case will progress on its own
Access a sophisticated dashboard with rich visualisations to accelerate case diagnostics and decision-making when manual intervention is necessary
How will it benefit you?
Because Voicescape CM combines AI, ML, DS and BI, it makes the most effective use of your existing resources for debt management and recovery. This enables you to recover more debt at a lower cost-per-collection and with an improved experience for both your residents and officers.
Since it intelligently profiles risk before taking action, Voicescape CM can:
Determine the best channel, message and timing for each individual resident
Maximise resident engagement by sending the right message at the right time
Automate and personalise every single action that doesn't require manual attention
Drastically free up officer time to focus on residents who require the most support
Improve officer efficiency by bringing data and insights into a single dashboard
Reduce the creation of new caseload and active cases
"We can see that Caseload Manager is a platform aligned to our values… ensuring we are working smarter, being progressive and considerate in everything we do. It is supporting us to reach our goals in our strategic plan."
- Caroline Speirs, Senior Finance Manager (Credit Control Services) at Thirteen Group
Are you ready to take the first step?
If you have one objective this year, make it be to waste no more time on manual tasks – especially those that get in the way of supporting your residents.
Download our product brochure to discover how Voicescape Caseload Manager will revolutionise the way you view arrears.