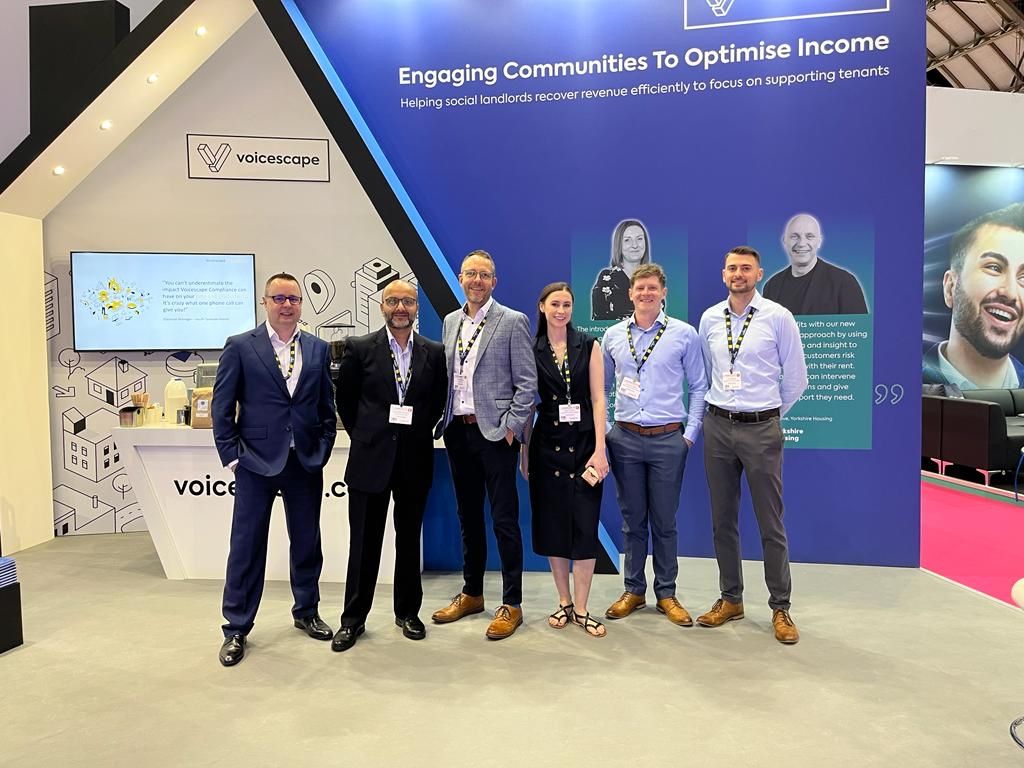 Alex Goodall

This summer, we had the pleasure of exhibiting and speaking at Housing 2023 – one of the largest housing events in Europe. Whilst there, our founder, John Doyle, led a panel discussion exploring the immense potential of data and insights in revolutionising housing operations and enhancing customer experiences.

John was joined by Jonathan Cocker, Chief Information Officer at Platform Housing Group, and Chris Holloway, Head of Housing & Neighbourhood at Greatwell Homes, who shared their insights on the ways data and automation are driving improved customer outcomes and fostering stronger tenant-landlord relationships.



In case you missed it, here's what was discussed…
The importance of data-driven decisions
Social housing deals with an overwhelming amount of data on a daily basis, as noted by Chris Holloway. For instance, every time a customer calls an officer for a repair, various details must be considered, such as the contact method, frequency of contact, and type of repair. Extracting meaningful insights from this data poses a significant challenge to officers. And without a live, user-friendly way of visualising the data in a dashboard, it's nearly impossible.
That's where Voicescape comes in.
Improving starter tenancy success with data
In 2021, Greatwell Homes used Voicescape Caseload Manager to identify a concerning trend of failed starter tenancies. To uncover the root causes, their team analysed data obtained from the arrears management solution, focusing on void reasons such as evictions, abandonments, or individuals returning to live with their parents. This data was then categorised into positive and negative reasons for tenancy terminations.
They further segmented these customer groups based on characteristics, and their IT and business development teams used the data to develop a set of customer profiles. This provided valuable insights into a particular segment of customers who, statistically speaking, were more likely to fail their starter tenancy in the first 12 months.
As a result, their officers could identify and prioritise a collection of customers who required more frequent and prompt contact. The housing association has since improved starter tenancy success from 94% to 99.7% over the past three years, generating substantial cost savings of approximately £13-18k per tenancy.
"I'm a big believer in evidence-based decisions."

– Chris Holloway, Head of Housing & Neighbourhood at Greatwell Homes
Using machine learning to identify silent tenants
Platform Housing Group is leveraging technology to proactively engage with customers who haven't been in contact for a while – commonly known as 'silent tenants'. To address this head-on, they've integrated machine learning into their operations to analyse customer data and forecast the likelihood of a customer becoming a silent tenant. Officers can use the predictions to prioritise these customers, ensuring they don't slip through the cracks or go silent for extended periods of time.
"Information is just numbers on a page. It's practically useless. Insight is 'what can we actually do for the business and customers?' and 'how can we turn it into actions?'."

– Jonathan Cocker, Chief Information Officer at Platform Housing Group
Using data to tackle damp and mould
Platform Housing Group is also harnessing the power of technology to support tenants in addressing damp and mould issues, and appoint retrofit and repairs programmes to treat the cause. Using the data they've obtained, they discovered that a house's EPC rating doesn't have a huge bearing on damp and mould – a number of other factors play a role. Without a comprehensive understanding of these factors through data and customer feedback, you can't have a coherent and holistic approach for tackling the problem.
Greatwell Homes is evaluating properties with an energy rating of C or below, and merging this data with customers who've received a rent notice in the past six months. The housing association then reached out to these customers living in less energy-efficient homes and facing arrears issues. In these messages they invited customers to warm home events, providing them with winter duvets, socks, hot water bottles, and other items to help them during the colder months.
Ready to make data-driven decisions?
Want to see how Voicescape can work for your housing association? Book a demo with our social housing experts today.