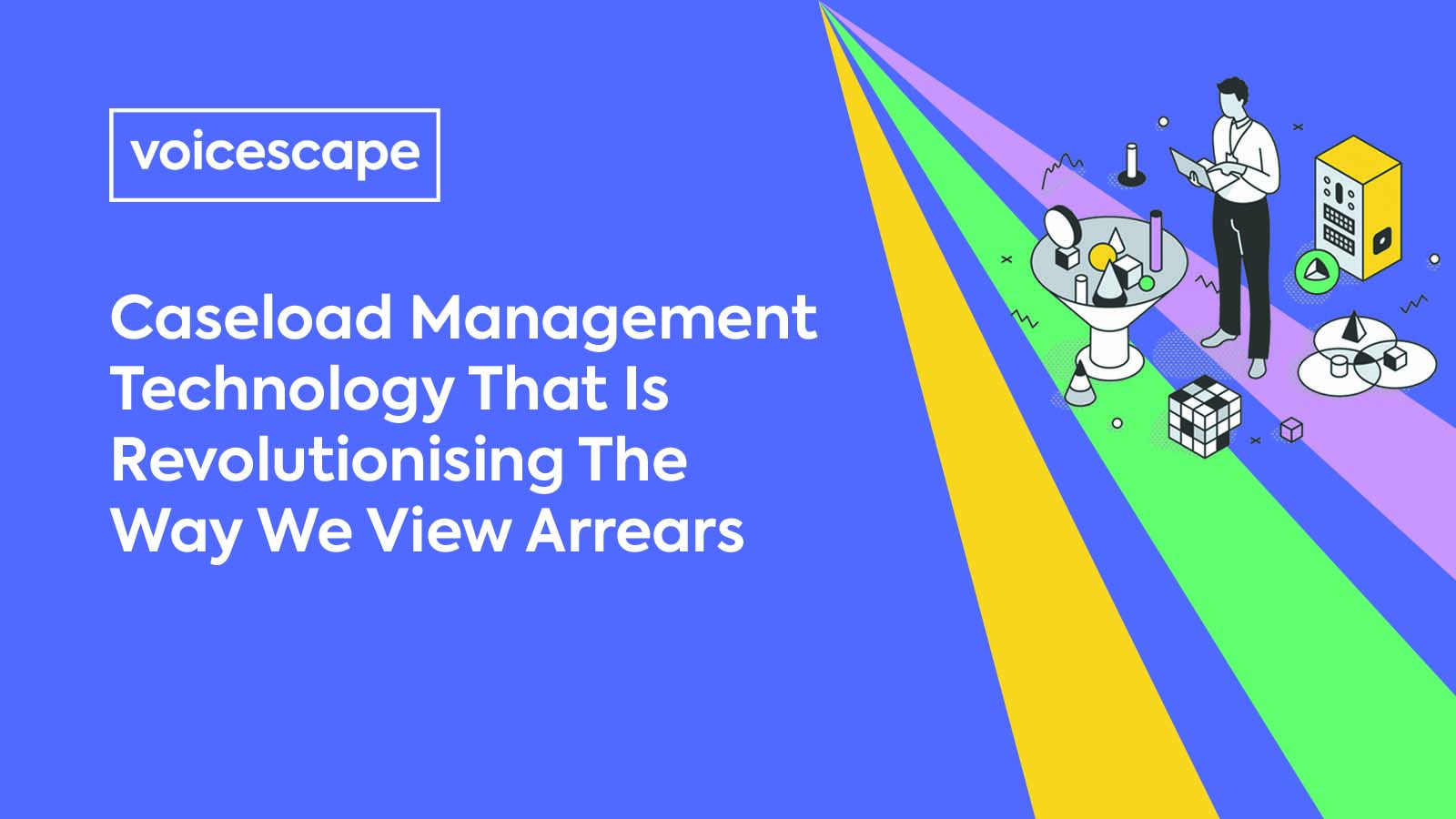 Alex Goodall

Recently, we hosted a webinar to showcase why social landlords are switching to Voicescape Caseload Manager in 2023. Our Sales Director, Peter Hudson, and Chief Operating Officer, Gary Haynes, were joined by our client, Greatwell Homes.
As a social housing provider, Greatwell Homes understands the financial challenges tenants have been dealing with and will continue to face in the coming months. In this webinar, Head of Housing and Neighbourhoods, Chris Holloway; Housing and Income Manager, Katherine Goodwin; and Income Recovery Leader, Selina Bhambra-Bland discussed how Caseload Manager has revolutionised the service they provide.
Below, we dive into three reasons they, and others like them, have made the switch. But first, let's take a look at what Caseload Manager is and how it works.
What is Caseload Manager?
Caseload Manager is a rent arrears management solution that allows you to make personalised, automated interventions to achieve optimum outcomes for your team and your residents. Utilising artificial intelligence, machine learning, behavioural insights, and data science, it enables organisations to move away from a standardised rules-based system in favour of a more bespoke approach.
Ultimately, by reviewing behaviours and potential risks on an individual basis, you can ensure you deliver the right message, at the right time, in the right format. Plus, landlords can optimise their approach to rent arrears management, allowing for more personalised interventions that align with each tenant's specific situation.
So, why should you choose Caseload Manager?
It's compatible with other systems
The UK is currently in the middle of a cost-of-living crisis, resulting in more tenant arrears. Knowing their team was likely to require additional resources, Greatwell Homes decided to look into possible tech solutions.
It was clear that the tech they opted for had to be compatible with their current housing management system, Orchard, while keeping in mind the needs of the tenants, who are likely to require more time and input from team members.
It saves your team time
An increase in arrears means more must be done to enable organisations like Greatwell Homes to better support tenants. That's where Caseload Manager automations comes in. Whatever the system can automate, it will, saving teams time and allowing them to interact more with those who require manual intervention.
Greatwell Homes noted that with Caseload Manager, they can carry on as normal even if there are issues with their other systems. It helps them to manage staff absences better too. This is mostly due to the automation opportunities, meaning messages can be sent to tenants without disrupting the flow of other agents.
It helps you improve tenant engagement
Achieving higher engagement rates with tenants is key to improving lives, as it's less likely to result in arrears. But this can be difficult when the workload is already piling up.
Greatwell Homes has reported that since using Caseload Manager's recommendations, they've experienced a 60-70% call-back rate from messages – demonstrating that if the messaging is right, you can boost your tenant engagement.
Caseload Manager's risk-based machine learning approach to customer engagement is preferable to a rules-based approach, as it allows for a more personalised and nuanced approach to assessing and managing tenant behaviour. It can identify patterns and trends that may not be apparent through traditional rule-based systems, enabling organisations to proactively address potential issues before they escalate. Furthermore, a risk-based approach can also adapt and evolve over time, providing more accurate insights and improving outcomes for both the landlords and the customer.
Ready to realise the potential of automation
In today's socio-economic climate, a rules-based approach simply may not be sufficient enough to achieve the results your income team needs. . If you're interested in a more balanced method that focuses on improving team efficiency and the individual tenant's needs, download our product brochure or book a demo.