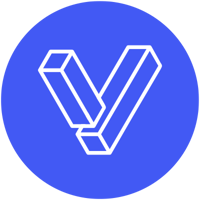 Vacancy: Sales Operations Assistant
Reporting to: Sales Engineering Manager
Salary: £25,000 to £30,000 depending on experience.
We are seeking a highly motivated and detail-oriented person to join our team as a Sales Operations Assistant. In this role, you will be responsible assisting with streamlining and optimising our sales operations processes and systems, ensuring the smooth execution of our SaaS (Software-as-a-Service) sales initiatives. You will work closely with pre-sales, sales, marketing, and finance teams to enhance sales productivity, drive revenue growth, and improve overall operational efficiency.
Responsibilities:
Sales Process Optimisation:


Analyse and assess our current sales processes to identify areas for improvement and streamline operations.
Develop and implement standardised sales methodologies and best practices to increase efficiency and effectiveness.
Collaborate with the sales team to create and refine sales playbooks, scripts, and objection handling strategies.


CRM and Sales Tool Management:


Oversee the administration, configuration, and maintenance of the HubSpot CRM system (Customer Relationship Management) and other sales tools.
Ensure data accuracy and integrity within the CRM system and provide training and support to the sales team on its effective usage.
Evaluate and recommend new sales tools and technologies that can enhance the sales process and drive productivity.


Sales Analytics and Reporting:


Develop and generate regular sales reports and dashboards and metrics to help enable the sales teams to track performance and identify trends, opportunities, and challenges.
Provide actionable insights based on data analysis to support data-driven decision-making by the sales leadership team.
Conduct sales forecasting, pipeline analysis, and quota management reviews to drive accurate revenue projections.


Sales Enablement:
Collaborate with marketing to develop sales enablement materials, including sales collateral, presentations, and training resources.
Assist in the creation and delivery of sales training programs to equip the sales team with product knowledge, marketing techniques, and objection handling materials.
Support the sales team with the development and execution of sales campaigns and initiatives such as won and lost reports.
Requirements:
Experience of using a CRM and / or sales productivity tools (such as Hubspot) in a sales-based role.
Experience within a in sales operations role within a tech company.
An understanding of sales processes, methodologies, and tools, including CRM systems.
An analytical mindset with the ability to analyse data, identify trends, and derive actionable insights.
Excellent communication and interpersonal skills to effectively collaborate across the wider business.
Proficiency and experience in the use of MS Office suite of applications.
Ability to thrive in a fast-paced, dynamic environment and adapt to changing priorities.
This job description is intended to convey the general nature and level of work expected for this role. It is not intended to be an exhaustive list of all responsibilities, duties, and skills required.
The role will require the successful candidate to be based in the office in Salford approximately 4 days a week.