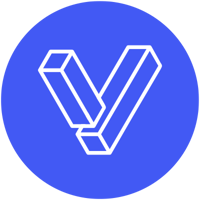 Vacancy: Implementation Specialist
Reporting to: Head of Customer Success
As part of our continued growth we require an "Implementation Specialist" with responsibilities to manage the end to end process of implementing our award winning, Artificial Intelligence & Machine Learning (AI/ML) analytics solutions.
The Implementation Specialist is a key role in ensuring that our analytics customers are successfully onboarded and lifelong advocates of our software. They will be responsible for aligning innovative approaches that match our customers business requirements and operational processes required for the successful launch of the solution.
The CS-IS will work alongside the Customer Success Managers (CSMs), who own the long term in-life relationship with, and performance success of, their nominated customers.
The CS-IS will manage analytics solutions implementations from pre-sales to completion of the initial post go-live support (PGLS) phase, typically a period of 3-6 months. They will manage multiple customer implementations simultaneously. On completion of the initial implementation project, the CS-IS will move onto further implementation projects and the CSM will take over the long term success relationship with the customer.
Using excellent relationship building skills, the Implementation Specialist will create strong and effective partnerships both with customers and internal stakeholders during the implementation process. They will also ensure quality and timely delivery of projects and maintain very high customer satisfaction levels.
This list is not exhaustive and other duties will be required of the CS-IS role.
Key outputs:
Pro-actively discuss all requirements to a detailed level to both understand and document customer requirements and capture this within a Statement of Work.
Understand the customer's Income processes and strategy to ensure the system is successfully implemented.
Guide customers through onboarding decision points, such as configuration of team and tenancy setup structures, income escalation processes & ideal customer engagement points
Take ownership of the full Implementation process, from initiation to initial go live
Work closely with internal and external stakeholders, and support the customers IT and operational teams, to ensure the requirements are successfully met and delivered on time.
Share best practice and lessons learned to develop tools and ways of working for continuously improving the process and experience for both our customers and our internal stakeholders.
Working closely with the nominated Customer Success Manager to ensure smooth transition to BAU.
Requirements:
The Implementation Specialist must have prior experience of working within the UK Social Housing Sector, have experience of working in Income Management and working with Housing Management Systems and will have:
2+ years' experience working in Income Management in Social Housing
2+ years' knowledge and experience of Housing Management Systems
Desirable knowledge:
Knowledge of multiple HMS and/or other data warehouse or analytics solutions
Experience of working within a software as a service (SAAS) organisation.
Knowledge and experience of Voicescape Solutions.
Experience of using service desk, project management systems like Zoho & Zendesk.
Knowledge and experience of managing projects.
You will have:
Excellent organisational and time management skills, with excellent attention to detail
Excellent problem-solving techniques
Excellent written and verbal communications
Excellent Interpersonal and team working capabilities
The ability to successfully manage your own priorities across multiple concurrent projects.
This job description is intended to convey the general nature and level of work expected for this role. It is not intended to be an exhaustive list of all responsibilities, duties, and skills required.
The role will require the successful candidate to be in the office a minimum of 1-2 days per week and have flexibility to travel to customer sites during implementations.