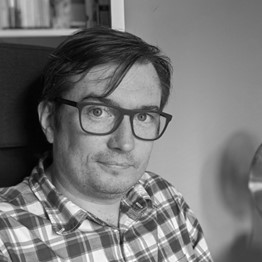 Daniel Durling
Senior Data Scientist
Daniel has over 15 years' experience working in data, the majority of that at the Bank of England where he worked on sentiment and text analysis, as well as a variety of forecast models supporting the Monetary Policy Committee. He works as part of the insights team at Voicescape and is responsible for the suite of ML / AI models that form a core part of our Caseload Manager product, and well as other (soon to be launched) top secret products.
"I haven't worked anywhere like Voicescape before. Everyone works together tirelessly with a singular purpose. There are no silos or little fiefdoms here. Being able to work closely with Behavioral Science experts has helped me grow as Data Scientist. I joined Voicescape to do good whilst delivering value for our customers, something I see us doing every day."
Daniel likes lifting weights. His three rep max for the Deadlift/Bench/Squat are 170/80/140 (kg). He loves professional wrestling (and has travelled to NYC to watch it). He used to race track at the velodrome (he won a race once). As a coffee hipster he refuses to drink from the machine at Voicescape HQ.
LinkedIn | daniel.durling@voicescape.com