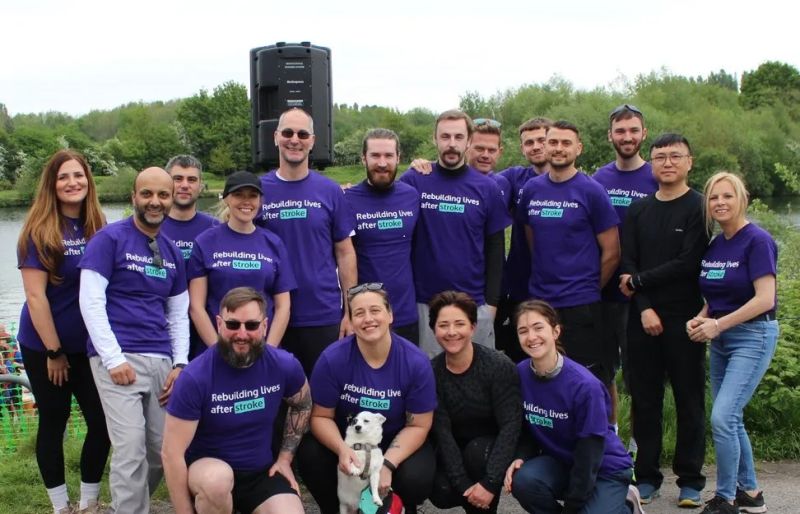 Alex Goodall

Our 2022/23 financial year has officially come to an end, and what a year it has been. As we prepare to look ahead, we find ourselves reflecting on our accomplishments – and want to take a moment to share them with you.
Join us as we dive into the key moments from the last 12 months here at Voicescape. We have so much to celebrate…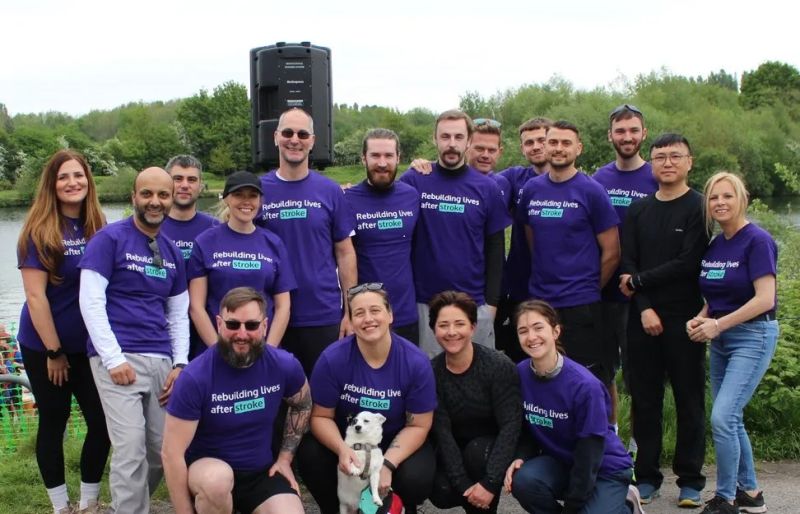 Dragon Boat Charity Fundraiser
On 8th May 2022, we took part in the Charity Dragon Boat Festival in aid of the Stroke Association. This cause is very close to our hearts, and we wanted to show our support for the amazing work the charity does to rebuild lives. Despite being narrowly beaten in the final, we raised over £1,400, and had a fantastic day out as a team.
Christmas Volunteering
Every Christmas, Manchester South Central Foodbank provides sacks of toys to the children of families who are facing financial hardship. On 5th December 2022, we volunteered to help the charity sort, pack, and allocate these gifts to those who needed them the most. If you'd also like to support the charity this year, you can donate online or in person.
Market leading NPS Score
We ran our Net Promoter Score (NPS) satisfaction survey for 2022 and were delighted to discover that Voicescape is considered market-leading for a SaaS company, with a score of 44! This survey allows us to gauge how happy our customers are and measure their experience. Plus, it demonstrates our commitment to delivering solutions that make a really big difference to public service organisations when it comes to connecting with their communities. Thanks again to everyone who completed the survey.
"Voicescape is easy to use and I can engage with so many more customers."– NPS survey comment
New customers and growth
We've recently achieved some major customer wins – and our customer base has increased by a remarkable 46% over the last 12 months. This is a testament to the quality of our solutions, as well as the dedication of our ever-growing team. We couldn't have done it without you. Our successful sales, account management, and marketing division has also generated 174% growth in annual recurring revenue over the last two years.
Housing Digital Innovation Awards
We won big at the 2023 Housing Digital Innovation Awards. Voicescape Caseload Manager was named 'Most Innovative Software Product' for our solution – originally developed with Thirteen Group. We were also awarded 'Most Innovative Approach to Tenant Communications' for our work with Onward Homes. This acknowledges our innovative 'nudge' approach with Voicescape Collections, which encourages tenants to pay without having to contact an income team.
"Voicescape have gone one step further than the other leading technology providers in arrears management by automating the process until the human touch is required. Developed in partnership with a customer, Caseload Manager has improved arrears collection and reduced the amount of time spent on chasing arrears."– Housing Digital Innovation Awards judge
Carbon Neutral
We're thrilled to share that we've achieved carbon neutrality before the end of FY23 as planned! Our collaboration with the Business Growth Hub and participation in their Journey to Net Zero programme played a pivotal role in achieving this. This involved establishing our environmental policy, conducting an in-depth carbon footprinting process for FY21 and FY22, and working with The Great Reserve to remove net remaining carbon emissions from the environment by planting trees.

Staff Growth
We also increased our team by 25% this financial year! Dean Dickinson joined as Non-Executive Director in April 2022 to support our growth journey and is now Chairman. Dan Durlinjoined in October 2022 as Senior Data Scientist. Gary Haynes was promoted to Managing Director in April 2023 to lead us into our next phase. And Nicola Brown is now heading up our Account Management team.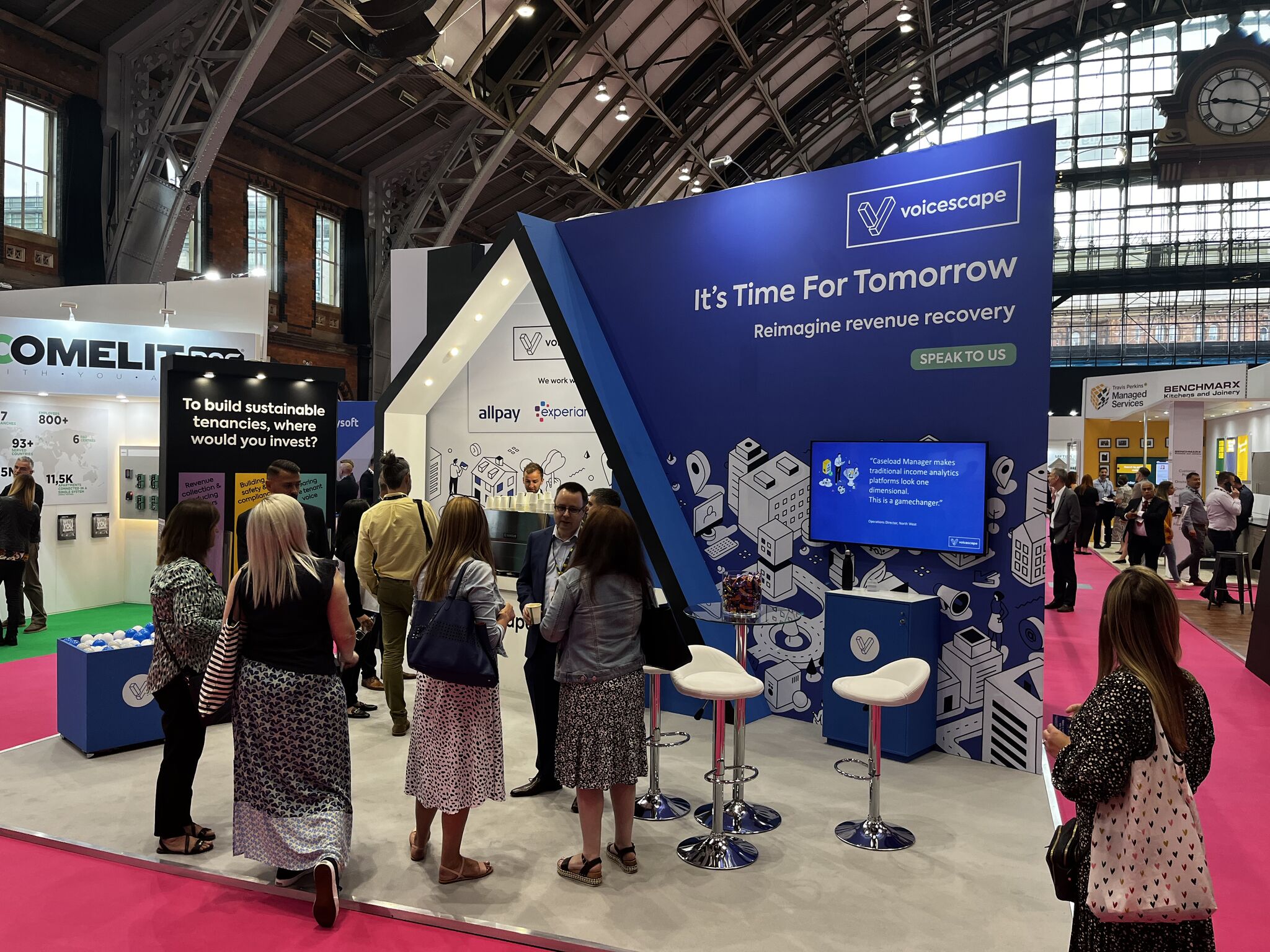 Best stand at Housing 2022
We were awarded 'Most Engaging Stand' by Inside Housing during Housing 2022 for our interactive games, delicious coffee (yes, we have our own barista!) and video presentation. We spent months preparing for the event, and to see it all pay off was such a big achievement for the entire team. We'll also be attending Housing 2023 at Manchester Central. Join us on 27th-29th June at stand F30.

Compliance award
We also won the 'Best Customer Impact' award during the National Housing Maintenance Forum (NHMF) Conference 2023 together with our wonderful friends over at Platform Housing Group. We've collaborated with the housing association since 2021 to reduce no-access rates for gas service appointments. In just four months of using Voicescape Compliance, they reduced them by 24%.
"Voicescape has provided us with a faster, more proactive approach to engaging with our customers and having quality conversations to meet their requirements. Our access rates have increased, allowing us to book appointments that suit customers whilst managing compliance. As a result, Voicescape has made a huge difference to morale within the team and increased our customer engagement using digital technology."– Tara Mitchell, Resource Scheduling Manager at Platform Housing Group
BGF Investment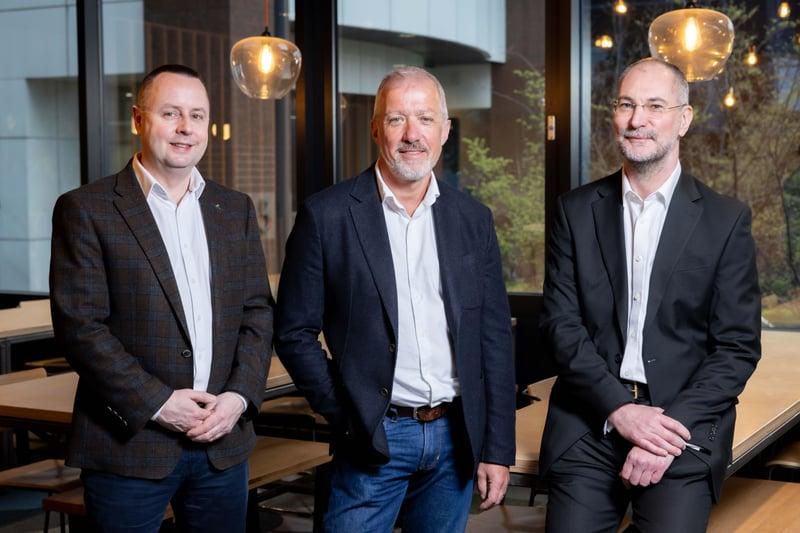 If you haven't already heard, we secured a significant £9 million investment from BGF – one of the largest and most experienced growth capital investors in the UK and Ireland. The money will be used to expand our product suite and further develop our award-winning, AI-driven arrears management and engagement solution Voicescape Caseload Manager. This will help us to continue providing bespoke communication solutions that help our clients drive substantial operational efficiencies and service improvements. You can read the full press release here.
Thanks again for all your support!
The lessons we've learned and experiences we've gained over the last 12 months mean we're well equipped to set new goals and develop strategies to grow even further in 2023.
We're also committed to helping the social housing sector. We believe that everyone deserves a safe and affordable place to live, and we are working with our amazing customers to make that a reality. We are providing innovative and tested solutions that will help them improve the effectiveness of their businesses and at the same time, the quality of life for their tenants. We hope that you'll join us on this exciting journey.