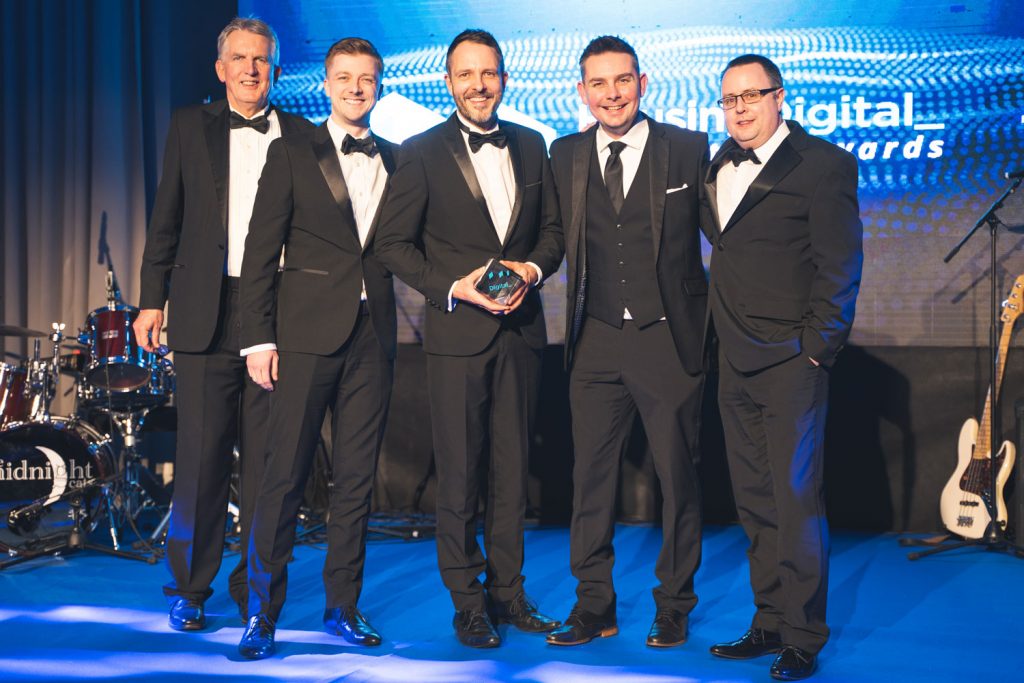 Alex Goodall

Voicescape has picked up an award at the prestigious Housing Digital Awards being named 'Best Technology Partner of the Year'!
"Voicescape's combination of technologies they deploy is impressive - particularly the use of behavioural insights to have more predictive intelligence." - Housing Digital Judge.
We know that connecting with your communities is important, especially with the challenges our sector has faced since the pandemic. So we wanted to shift our efforts to help combat the issues that have arisen from this, particularly across income collection, compliance, feedback and wellbeing of residents living in sheltered housing.
The landlord – tenant relationship is key in maintaining sustainable tenancies. But we've been unable to experience high levels of engagement with life's recent obstacles, however with our product stack this task once again becomes a simple process.
To be recognised for our efforts at the Housing Digital Awards is really exciting news for us, this has been a huge team effort from everyone involved at Voicescape. We feel we are showcasing our innovation levels at super-speed alongside our recent release of Caseload Manager, and this is the icing on the cake.
"It's been a strange couple of years for everyone. Trying to stay safe, working from home and missing the teamwork & social contact that helps drive innovation. That's why I'm particularly proud of the team at Voicescape for their efforts & commitment. I'm also very happy that our collaborative approach to our customers has been recognised by this award

." - Voicescape CEO, John Doyle.
Thank you again for this amazing award, we look forward to continue working hard with our fantastic customers and making a difference in the sector and beyond!
Team Voicescape