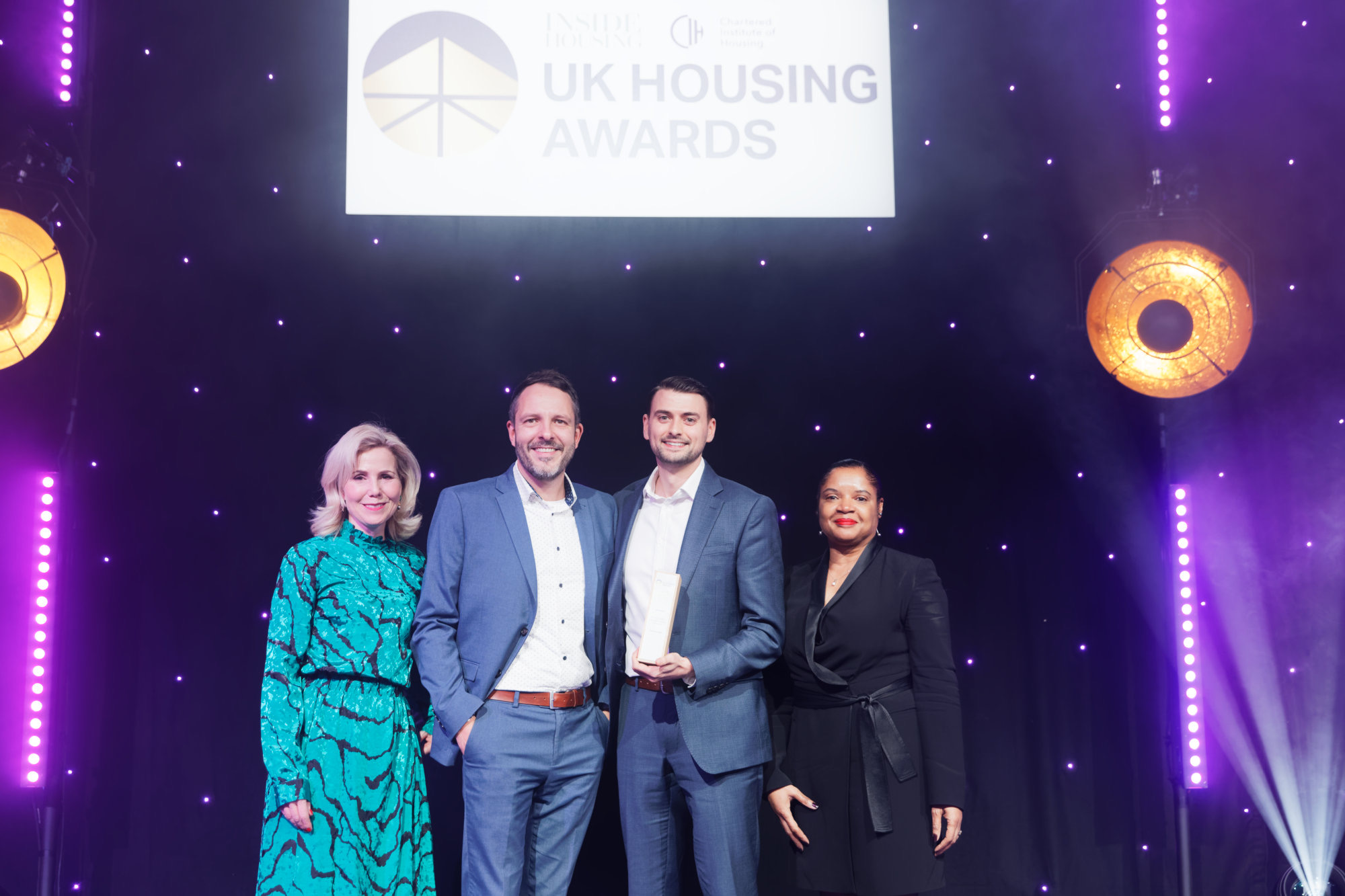 We are absolutely delighted to announce that we have won the 'Professional Services Partner of the Year' award at the UK Housing Awards! Given that this is one of the most prestigious award events in the social housing sector, we are immensely proud to be able to walk away with a trophy!
This highly sought after award is organised by the Chartered Institute of Housing and Inside Housing and is judged by an esteemed panel of leading sector figures. It recognises Voicescape for it's "outstanding work partnering with social housing clients" during a substantially challenging year for this sector and beyond.
We have created and developed so many fruitful and long-lasting relationships with our clients all across the UK and we couldn't have done this without you. Peter Hudson, Commercial Director of Voicescape was enthralled with our latest award and said, "We are delighted to win such a prestigious award. It is the amazing work that our clients do every day, supporting and improving the lives of their communities, and Voicescape are proud to play an important part in that".
Here at Voicescape, we value all our customers and thrive in helping them achieve their commercial and operational goals by connecting with their communities. Our varying products: Collections, Compliance, Feedback, Wellbeing and Engage cumulatively can produce incredible results for you and your tenants in a variety of ways.
Our award-winning team would love to help you discover new ways to engage your tenants using bespoke technology, so why not give us a call? Follow the button and below and we'll get in touch.
Thank you for all your continued to support!


Team Voicescape