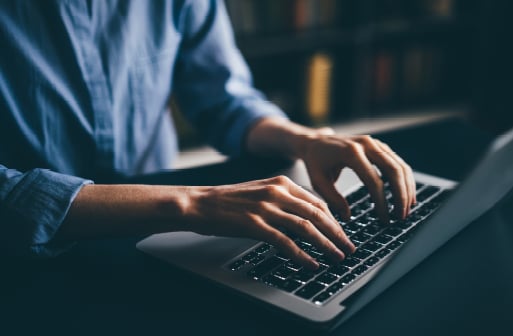 Muhammed Shaikh

We know that Council Tax has become increasingly difficult to collect. We also know that if you want to support the growing number of residents falling into arrears, you need to join the local authorities who are taking advantage of intelligent automation (IA).
If you haven't yet embraced digital technology, here's what behavioural science advisor Steven Johnson had to say about IA during the recent 2021 Institute of Revenues Rating and Valuation (IRRV) annual conference.
What is intelligent automation?
Intelligent automation is a combination of artificial intelligence (AI) and robotic process automation (RPA) technologies.
RPA uses technology to automate standardised business processes by mimicking human interaction with technology and integrating data across multiple systems. Similarly, AI leverages computers (and machines) to imitate the decision-making and problem-solving capabilities of the human brain.
Sound a bit like Sci-Fi? Don't worry. Below, we consider how this could benefit your local authority.
The key benefits of intelligent automation
Automating contact
Probably the most appealing benefit of intelligent automation is its ability to automate repetitive manual processes. Whilst most council recovery processes do include automated letters, some are only just beginning to explore how more effective communication methods can be automated within the service – such as voice.
During the first of our local authority webinar series, Steven Johnson pointed out that voice communication is said to inspire more respect and confidence than text. We couldn't agree more. When face-to-face contact isn't possible – like during a global pandemic – the ability to send automated voice messages to create an emotional connection is invaluable.
Of course, that isn't all it's capable of doing.
Optimising contact
The use of intelligent automation increases the likelihood of engaging with residents by contacting them in the right way, at the right time, and with the right message. No two customers are the same, and this applies to communication methods too. A recent study found that 63% of people consider text messages to be less disruptive than a phone call, whilst 19% of people prefer to receive texts because they never check their voicemails.
So, although customer A may prefer to receive a brief text message, that could be considered an interruption by customer B, who favours a phone conversation. This is something that IA can solve when triggering a payment, or keeping your residents on track with their repayment agreement, allowing for more proactive conversations.
The impact of automation on wellbeing
By automating specific low-level manual tasks, your officers will be able to devote more of their time to having quality, proactive and preventative conversations that drive successful outcomes for themselves and your residents. This will inevitably reduce the strain on your officers, improving their overall wellbeing while building trust within your community.
Feeling doubtful? Middlesbrough Council improved the wellbeing of their staff and residents through the use of intelligent automation.
How Middlesbrough Council benefited from automation
In 2020, Middlesbrough Council was struggling to deal with Council Tax arrears. That was, until they embraced intelligent automation. Using Voicescape Collections – a bespoke solution that automates manual processes – the council was able to recover an additional £146,054.91 in three months from just 1.5 FTE. The initial pilot was so successful that it's being implemented in a phased rollout.
"It [Collections] means we can now free up the resources of staff who would have been outbound calling, and we can reallocate them to services where human interventions add more value to further improve our overall performance," stated Mark Symmonds, Support Services Manager within Revenues & Benefits at Middlesbrough Council. "There are no limits to what we can use this software for."
Just imagine what this could mean for your local authority.
Take advantage of intelligent automation today
Using automation to nudge your customers and receive payments is fairly straightforward. The challenge is maintaining a strong relationship with them, especially in a post-pandemic world. That's where we can help. Our latest whitepaper analyses behavioural science principles to better your understanding of the resident experience – something that's crucial when developing trust.
"The focus of this whitepaper is on advancing the idea that local authorities can achieve a more integrated and resident-focused approach when they connect with their communities using emerging insights and technologies. We hope this whitepaper will provide a number of takeaways that teams can put into practice straight away as well as highlighting the potential for more disruptive innovation and strategic development of services," said Steven Johnson, Considered CEO and Voicescape advisor.
Does this sound like something you'd be interested in reading? Download your free copy today! This isn't one to be missed…