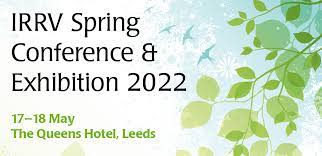 Alex Goodall

We're very excited to be attending the upcoming IRRV Spring Conference & Exhibition on the 17th May next month in Leeds!
Hear Voicescape Chief Operating Officer, Gary Haynes, present an interesting talk about how the behavioural science principles can help revenues and benefits teams to better understand the resident experience.
We also will be launching part II of our 'Empowering engagement' white paper! Our first installment proved to be very popular so we can't wait to get the second installment out. This will be exploring three key innovations that R&B teams can leverage to build positive relationships! These include:-
Behavioural insights
Data science
Intelligent automation
Visit us at stand #27 to find out more! If you haven't already, register for the conference here today and watch us live from The Queens Hotel!
If you'd like to get in touch before the event next month, feel free to contact us!
Team Voicescape